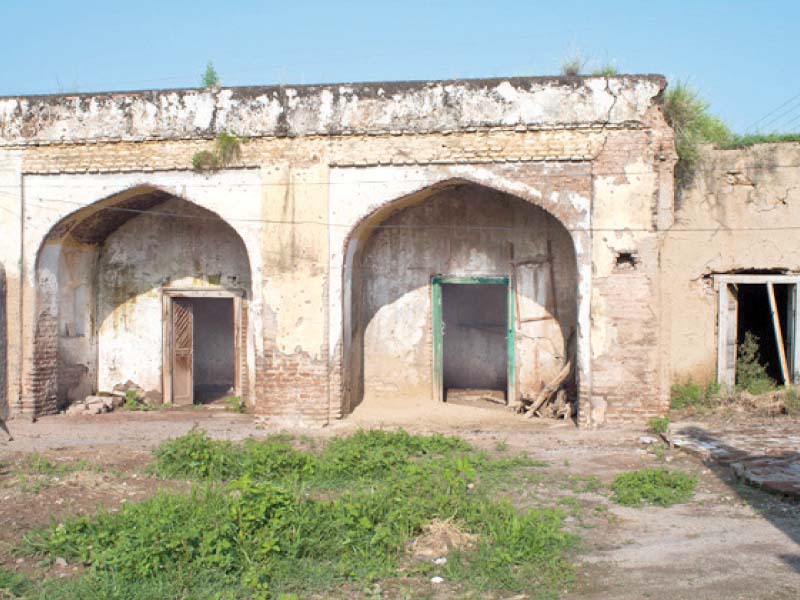 ---
ISLAMABAD: The historical site Serai Kharbooza was under a serious threat of destruction at the hands of locals who are in a habit of taking its bricks whenever they want to.

The local people are dismantling the 14th century travellers' inn brick-by-brick, said Center of Culture Development (CCD) head Dr Nadeem Umer on Wednesday

The caravanserai's land has also been encroached and occupied by the land grabbers and the authorities concerned have remained silent on the loss of this national heritage site.

Govt to purchase technology to trace archaeological sites

It is said that Sher Shah Suri had got this inn built on his Grand Trunk Road that stretched from Kabul to Kolkata. Caravans used to stay at this protected area. Weary travellers and their beasts of burden rested at this facility for centuries.

Dr Umer said that Emperor Jahangir has mentioned Serai Kharbooza in Tuzke Jahangiri as he stayed here on his way to Delhi.

He said CCD has asked the Department of Archaeology and Museums and the ministry of national heritage to pay attention towards encroachment and plunder of the historic Caravanserai of Serai Kharbooza in Islamabad.

Chinese scholars, archaeologists visit historical sites in K-P

CCD have been monitoring this site for the past seven years and has lots of photographs of different times and found out the different phases of demolition.

He added that situated on the old GT Road, Sarai Kharbooza was modeled on the lines of Persian Caravanserai and protected under the Antiquity Act of 1975 by the government.

However, the site has fallen prey to illegal housing aided by the local influential and no steps have been taken to safeguard it from the destruction at the hands of land grabbers.

After the eighteenth constitutional amendment, the Department of Archaeology and Museums (DOAM) holds the primary responsibility for protecting historical monuments within the federal capital territory. He added that through this letter, "I have been requesting to DG archaeology to look into the matter and take urgent steps to arrest the on-going demolition of the historic monument of Islamabad, which otherwise will be irreparable loss to the architectural history as well as national history and heritage of Pakistan."

Published in The Express Tribune, November 8th, 2018.