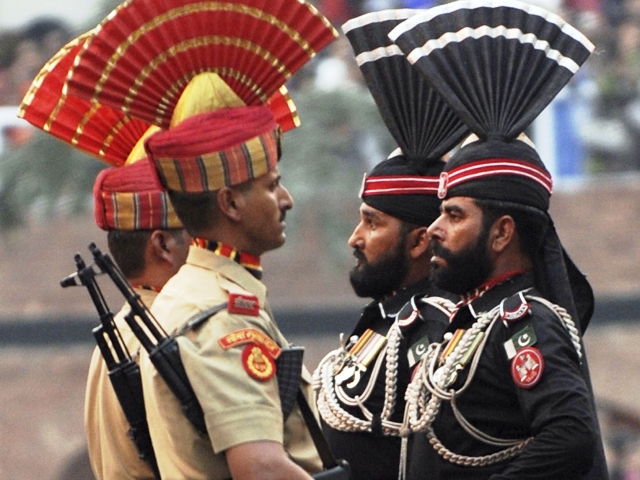 ---
Pakistan will not allow the strategic balance with India to be disturbed, as the equilibrium guarantees peace in the region.

This was stated by Adviser to the National Command Authority Lt Gen (r) Khalid Kidwai while inaugurating a two-day international conference on 'Nuclear Deterrence and Strategic Stability in South Asia'. The conference has been organised by Strategic Vision Institute (SVI) - an Islamabad based think tank.

The conference, which is being addressed by a number of international as well as local experts, is seeking to examine the impact of doctrine shifts, the capabilities possessed by the nuclear weapon states in South Asia, the induction of new technologies by the concerned countries, and role of extra-regional powers on the strategic stability in South Asia. The think tank believes that an agreement on equal nuclear limitation between India and Pakistan would substantially reinforce South Asian stability.

"Looking at the history of the development of our force one can evidently see that Pakistan has never allowed this (strategic) balance to be disturbed to our disadvantage; we have always found effective solutions to amend induced imbalances from time to time," Gen Kidwai said.

"Pakistan remains resilient and as before, we have adequate response options which will disallow any disturbance of the strategic balance, or threaten strategic stability," the NCA adviser highlighted.

The strategic environment in South Asia is becoming increasingly complex and unpredictable in the long term as India adopts provocative military doctrines like cold start doctrine and undertakes destabilising actions like nuclearisation of Indian Ocean and the acquisition and development of ballistic missile defense. India has been doing this out of its ambitions of regional hegemony and achieving a status of great power.

"In the future too, you can be certain that Pakistan will never allow the effectiveness of its nuclear deterrence to be eroded notwithstanding efforts to undermine it, the latest example being the Indo-Russian deal to induct five systems of the S400 in the Indian Air Force by 2020 with implications for strategic stability," Gen Kidwai said.

Published in The Express Tribune, November 7th, 2018.