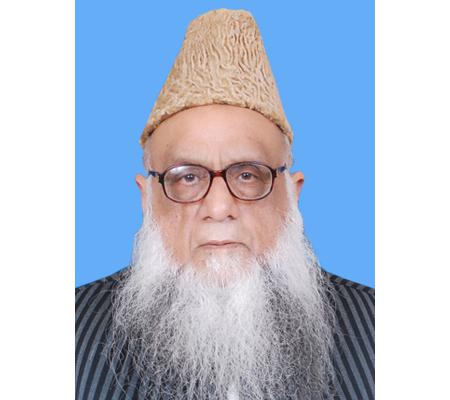 ---
LAHORE: Markazi Jamiat Ahl-e-Hadith Ameer Senator Sajid Mir has condemned the murder of Maulana Samiul Haq, saying such an incident in one of the most sensitive cities (Rawalpindi) of the country is peculiar.

"The incident that happened just before the talks between Taliban and the US has raised many questions," said the ameer while addressing a condolence meeting at the markaz on Sunday.

He urged the institutions to consider which powers benefited the most from Maulana Haq's assassination.

"The killing is a big incident and an irreparable loss for the country and the Ummah," said Mir, adding that the Maulana wanted revival of peace in Pakistan as well as in Afghanistan.

He said that Haq had dedicated his whole life for the purpose.

"As chief of the Difa-e-Pakistan Council he had been struggling for the glory of Islam in the region," said Mir, adding that he was a sympathetic person and a true follower of the Holy Prophet (PBUH).
He urged agencies to dig out the actual cause of the murder.

"Whatever the motives behind the murder, national, political and religious powers need to get united and ensure solidarity among their ranks more than ever," he added. "In a situation like this, our enemy's utmost effort will be to create differences among our ranks and impede the journey of prosperity. Therefore, it is our responsibility as a nation to understand the conspiracies of the enemy and foil them."

He stressed the need to unite for the country's security, saying the world's suppressive powers were united against them.
Central Nazim Dr Hafiz Abdul Karim said Maulana Haq was a true sepoy of Islam and Pakistan.

Dr Karim said, "Maulana Haq's services rendered for spreading Islam and religious harmony in the country will always be remembered."

Central Naib Ameer Maulana Ali Muhammad Abu Turab said Haq was a true fighter of Islam.
COMMENTS
Comments are moderated and generally will be posted if they are on-topic and not abusive.
For more information, please see our Comments FAQ