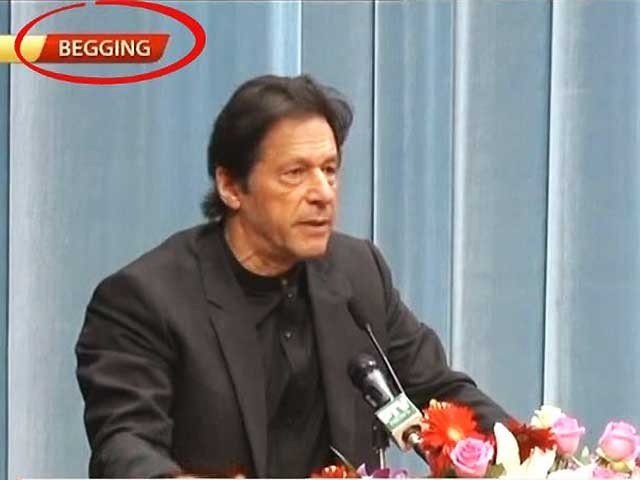 ---
The Pakistan Television Corporation issued an apology after it ran "begging" instead of "Beijing" on screen during the broadcast of Prime Minister Imran Khan's speech in China, Express News reported.

Imran is on an official trip to the country, where he was addressing a ceremony at a central party school in Beijing which was shown by the state-run broadcaster.

During the speech, PTV had written "begging" on screen instead of "Beijing" by mistake.

PM Imran meets Chinese President Xi in Beijing

The word remained on screen for 20 seconds and was then changed.

However, the government's mistake came under heavy criticism on social media with screenshots shared with #begging becoming a top trend on Twitter.

Later on, the state-run broadcaster also apologised via Twitter saying "Today, during a live address of the Prime Minister during his ongoing visit to China, a typographical error took place, which remained on screen for 20 seconds and later removed. This incident is regrettable. Strict action has been initiated under rules against concerned officials".


Today, during a live address of the Prime Minister during his ongoing visit to China, a typographical error took place, which remained on screen for 20 seconds & later removed. This incident is regrettable. Strict action has been initiated under rules against concerned officials pic.twitter.com/df2Z8oib5u

— PTV News (@PTVNewsOfficial) November 4, 2018