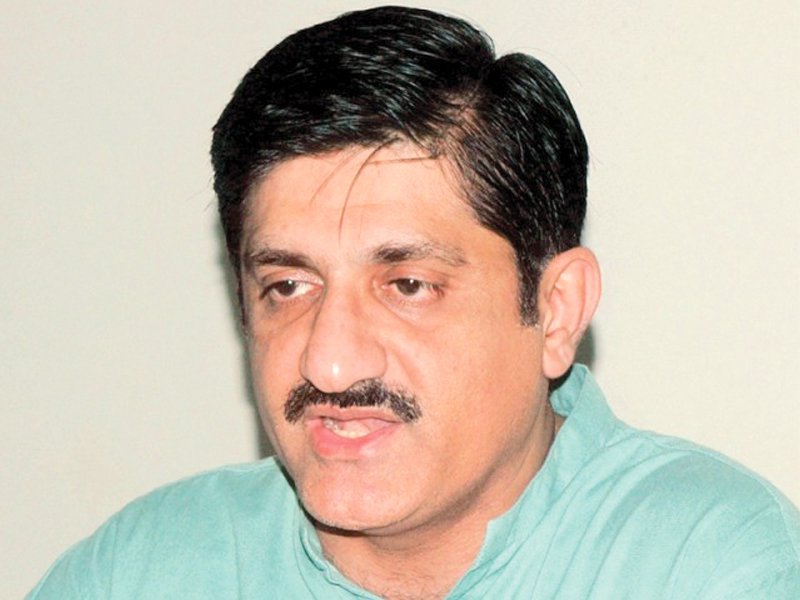 ---
KARACHI: Chief Minister Murad Ali Shah has directed the education department to update its curriculum and textbooks to align it with the United Nations Sustainable Development Goals 2030 for which special focus will be given for improvement of science, mathematics and English language books.

The CM made these directives while presiding over a meeting at the CM House to improve the school education system. The meeting was attended by Education Minister Sardar Shah, Principal Secretary to the CM Sajid Jamal Abro, Education Secretary Qazi Shahid Parvez, the Sindh Education Foundation managing director and other officials concerned.

"We have a very small number of science, mathematics and English teachers so their recruitment should be made through a special recruitment process," he said.

Education to be used as a weapon: PTI leader

Briefing the chief minister, the education secretary said that 483 schools have been upgraded to middle and high school level while the buildings of 185 existing primary and secondary schools have been reconstructed. He said that 214 schools with no structures have been provided with new buildings and three public schools in Ghotki, Tando Adam and Umerkot have been established.

The CM was informed that 4,206 high enrolment schools were being provided with basic missing facilities, such as boundary walls, washrooms, drinking water, furniture and additional classrooms. Some 2,632 schools will be made functional by June 30, 2019.

Replying to a question by the CM, the education minister said that of the 22,844,303 out of school children, 6,413,227 children, including 3,383,270 girls were in Sindh. On this, the CM said that bringing the children back to school must be made priority.

The education minister cited a dearth of post-primary schools, missing facilities in 9,839 schools and 4,910 schools without a structure as some of the major reasons behind children dropping out of school.

The CM was informed that out of 43 state-of-the-art high schools constructed under the United States Agency for International Development-funded Sindh Basic Education programme, 20 have been handed over to the managements to run them on a public-private partnership basis. Under the programme 106 schools will be constructed. Meanwhile, with the assistance of Japan International Cooperation Agency, 45 primary schools were constructed in remote areas of the province.

It was highlighted during the meeting that 5,517 schools which served as polling stations during the general elections this year were provided with missing facilities while 1,366 schools were provided clean drinking water.

Speaking about the government's initiatives to improve education in the province, the CM highlighted the provision of a stipend to 340,000 female students at a rate of Rs3,500 per child. "We are providing free textbooks and do not even charge examination fees," the CM claimed, adding that more than 30,000 teachers have been hired in the last 10 years on merit and 957 headmasters recruited through the Institute of Business Administration.

Education ministry gets control

He said heavy investment has been made to improve school education in the last five years. In 2014-15, Rs102 billion were utilised, in 2015-16 Rs125 billion and Rs110 billion was spent in 2016-17. "I have worked out that the government spends around Rs2,515 per child," he shared.

However, the CM emphasised that more effective and focused measures were needed to improve the education system.

The chief minister directed the education department to start conducting viability assessment of 15,214 schools with low or no enrolment with the objective to ensure financial resources were being invested in the right place. He approved a high-priority school infrastructure project under which the infrastructure of 2,632 schools would be completed by June, 2019 in the first phase and 1,928 schools would be rehabilitated in the second phase.

Published in The Express Tribune, November 3rd, 2018.
COMMENTS
Comments are moderated and generally will be posted if they are on-topic and not abusive.
For more information, please see our Comments FAQ