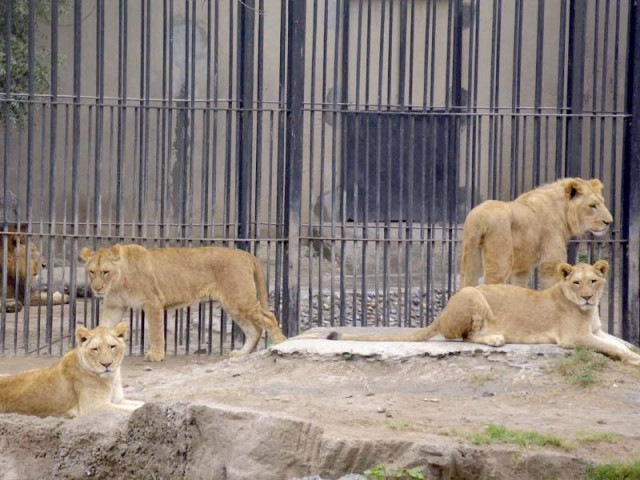 ---
LAHORE:

The Punjab Wildlife Department has devised an effective strategy for protecting birds and wild animals from the harmful effects of smog.

Due to the smoggy conditions prevailing within the city, animals have been suffering eye and throat ailments. Because of this directives regarding adopting safety measures at zoos and wildlife parks have been issued. Officials have been directed to give multi vitamins to the animals and to vaccinate them.

The administration at zoos and wildlife parks have been asked to ensure that water is sprayed outside of the animals' cages. Further, officials have been told to mop up the water once a day so that the dust settles. They have also been instructed to spray water on tree leaves.

Wardah, a veterinarian at Lahore Zoo, explained that smog can negatively affect animals, just as it can affect people. The directives issued by the department are being implemented to protect the animals from the effects of smog, she said.

The cages which are facing Mall Road are being covered with a green cloth so that the smoke and the dust cannot infiltrate their sanctuaries. Similarly, water is being sprayed in open cages while multi vitamins and other medicines are being added to the animals' food, she maintained.

Currently pigeons, crows and various other birds are being affected by smog which will sustain until it rains, she added.


COMMENTS
Comments are moderated and generally will be posted if they are on-topic and not abusive.
For more information, please see our Comments FAQ