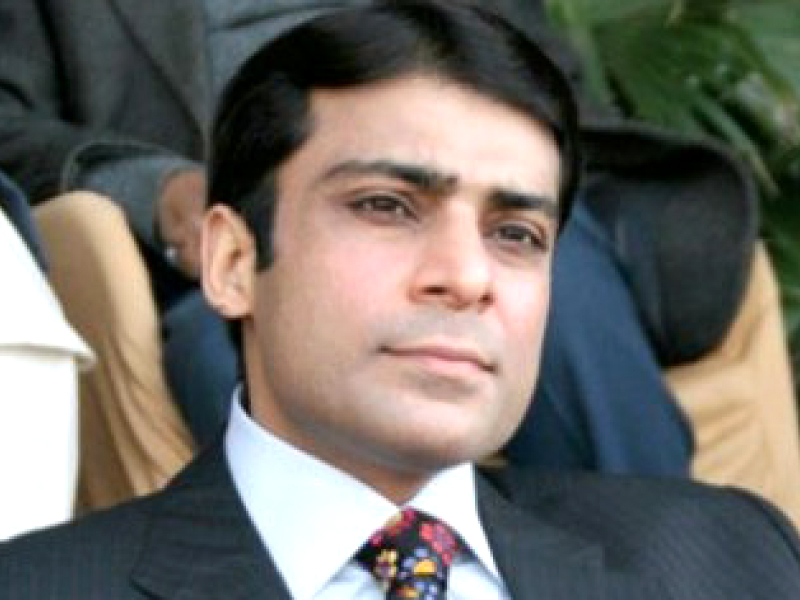 ---
LAHORE: The Opposition Leader in the Punjab Assembly Hamza Shehbaz and his brother Salman Shehbaz on Tuesday did not appear before an investigation team of National Accountability Bureau (NAB) in the Ramzan Sugar Mills case.

The bureau had summoned the directors of Ramzan Sugar Mills, Hamza and Salman, to record their statements. It is alleged that Rs200 million had been spent from the national exchequer for the construction of a bridge to facilitate transportation for the sugar mill.

According to a source, former Punjab chief minister Shehbaz Sharif had issued illegal orders for the construction of the bridge.

It is pertinent to mention that Salman Shehbaz had left the country a few days back. He had also appeared in a case of 'assets beyond means of income' before NAB. Moreover, the bureau had also formed a committee to probe Salman after his father Shehbaz Sharif had declared him as a guardian of his financial matters during investigations after his arrest in the Ashiyana Housing scam.

Meanwhile, Hamza had criticised NAB and had drawn the bureau's comparison with the 'land grabber, Mansha Bomb'. He claimed that there was no difference between NAB and Mansha Bomb because one held people 'unconstitutionally' and the other occupied land illegally.

The opposition leader said that 'political victimisation' would not deter Pakistan Muslim League-Nawaz (PML-N) and its party leaders would emerge free from such cases.

Hamza is also appearing in different cases, including the Punjab Saaf Pani case before NAB.

Punjab Saaf Pani Company was one of the 56 companies formed by the Government of Punjab during the PML-N government. NAB was investigating the company after receiving complaints of irregularities, nepotism, corruption, and misuse of authority in the companies.