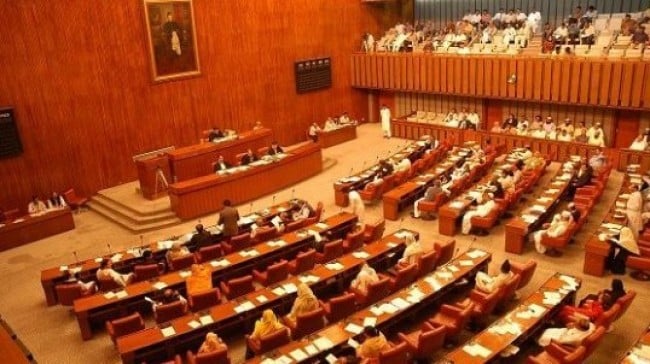 ---
ISLAMABAD: The Senate Standing Committee on Petroleum and Natural Resources has warned that, if left unresolved, circular debt in the energy sector will result in a serious financial crisis in the upcoming fiscal year.

The committee meeting, chaired by Senator Sabir Baloch, was informed by oil refineries that the Pakistan State Oil (PSO) owed them Rs95.16 billion. PSO officials told the meeting that the Pakistan Electric Power Company (Pepco) and the Karachi Electricity Supply Company (KESC) owe them Rs100 billion. They said that if Pepco and KESC paid them then the PSO would be in a position to pay oil refineries.

A Finance Ministry official informed the committee that Pepco was unable to pay the PSO because consumers owe it Rs98 billion – an amount it has not been able to recover.

The committee's members also criticised the KESC and called for its "deprivitisation."

Additional Finance Secretary Iqbal Awan informed the committee that the issue of circular debt was worsening and advised the govt to take immediate steps to resolve the issue.

Published in the Express Tribune, June 3rd, 2010.
COMMENTS
Comments are moderated and generally will be posted if they are on-topic and not abusive.
For more information, please see our Comments FAQ