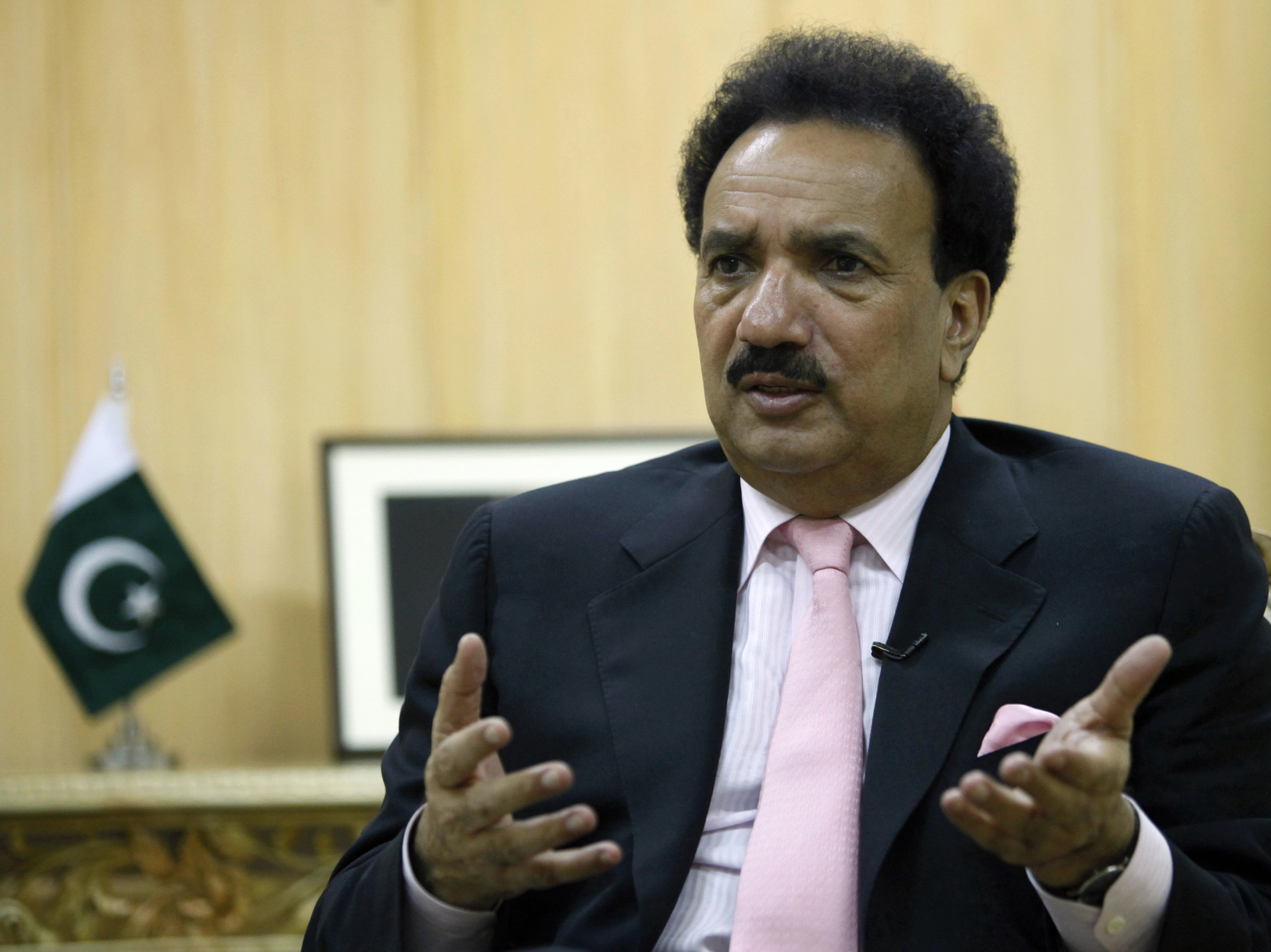 ---
ISLAMABAD: Terrorist organisations are planning more audacious attacks in Lahore, said Interior Minister Rehman Malik on Wednesday, adding that banned outfit Lashkar-i-Jhangvi was involved in the Model Town and Garhi Shahu attacks.

However, he said that no military operation would be carried out in South Punjab, rather, various agencies would work together to combat the terrorist threat.

Malik's statement about the growing threat of militancy in the province prompted Punjab Chief Minister Shahbaz Sharif to hit back, alleging that the interior minister was 'fuelling differences' between provinces.

Shahbaz strongly condemned Malik's allegations and said that the phrase 'Punjabi Taliban' is a new term, coined by the interior minister himself.

The menace of terrorism, said the chief minister, could not be defeated without a concrete general reaction from the public, adding that the entire nation would have to stand united against such elements. The chief minister also said that Malik was being 'ordered' to make such statements.

Briefing the Senate Standing Committee on Interior earlier on Wednesday, Malik said that Lashkar-i-Jhangvi was also involved in the Marriot blast, the Parade-lane firing incident, the attack on the GHQ, as well as the attack on the Sri Lankan cricket team.

He said the federal government had asked the Punjab government to monitor the activities of banned organisations across the province. Replying to a question, the interior minister said that the Commissioner of Lahore had declared that Indian intelligence agency RAW was involved in the attacks on Ahmediyyah places of worship; hence the Commissioner Lahore should be asked for evidence of RAW's involvement.

He also briefed the committee on his efforts to secure the release of three Pakistanis detained by Israel following its raid on a Gaza-bound aid convoy. Rehman Malik said that he had contacted Interpol for assistance on the matter.

Malik said the Frontier Constabulary had been tasked with taking action against those who blackmailed traders in Karachi, and added that the government was cooperating with the US in the Faisal Shahzad case.

Speaking to the media outside the Parliament House later, the minister said that out of 1,764 terrorists arrested in the Punjab, 726 belonged to south Punjab.

He also added that banned militant organisations were more active in south Punjab and their headquarters were also located there.

Malik admitted that arrested terrorists often get bail from courts because the process of collecting evidence by investigation authorities is delayed. (With Additional input from Agencies)

Published in the Express Tribune, June, 3rd,. 2010.