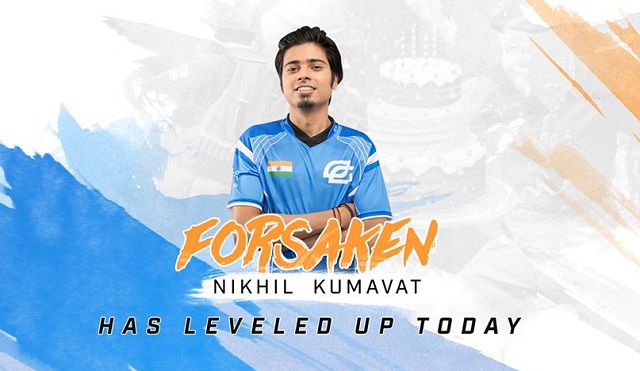 ---
A former member of Optic India's Counter-Strike: GO team, Nikhil Kumawat, was caught cheating last week during the Extremesland Asia finals and has now been banned by the Esports Integrity Coalition (ESIC) from any esports activity for the next five years.

The ESIC stated that they have "compelling" evidence against Kumawat which shows that he cheated not just in the Extremesland Asia competition but also at the ESL India Premiership tournament in which his team won.

pic.twitter.com/i1qRRgUHmO

— OpTic India (@OpTicIndia) October 19, 2018

Counter-Strike 1.6 officially dead as ESEA shuts down last server

"The evidence that emerged indicates beyond reasonable doubt that Kumawat cheated during the ESL India Premiership. Most of the evidence is publicly available and is compelling," stated ESIC.

According to the verdict announcement, ESIC outlined that despite many calls for a quick decision and a lifetime ban, the procedure took time and a thorough investigation was conducted that was in accordance to the code of conduct of the ESIC.

"It is always desperately sad when something like this happens in esports, but this case is particularly disappointing as we have previously shown compassion and consideration for Kumawat in our prior dealings with him. Additionally, he has caused great damage to Indian CS:GO and esports and devalued an excellent competition. There is no place in esports for cheats like Kumawat and, at a personal level, I hope we never see him back in CS:GO or any other game again," said Integrity Commissioner, Ian Smith.

Google to invest $140 million to expand data center in Chile

Kumawat could have potentially faced a lifetime ban as a repeat offender but the ESIC has opted for a five-year ban as his previous offence was not directly linked to him.

CS:GO or Counter-Strike: Global Offensive is a competitive shooter game with a 5 vs 5 format. It is one of the most popular games in the world.

This article originally appeared on PCGamer.