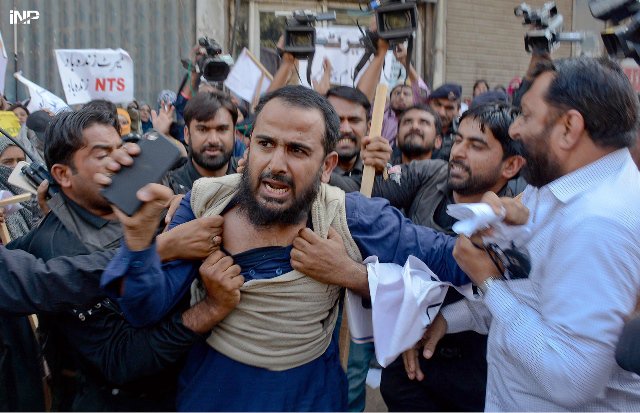 ---
ISLAMABAD: As many as 6,000 Teachers at the NCHD's feeder schools across the country have not been paid for the past three months with its Rs1.486 billion funding yet to be cleared by the education ministry.

The National Commission for Human Development (NCHD) Programme Manager Haroon Cheema said that they had set up the Adult Literacy Programme (ALP) under which they had built around 6,000 Adult Literacy Centers (ALCs) across the country including in the Islamabad Capital Territory (ICT), Punjab, Balochistan, Khyber-Pakhtunkhwa (K-P), Sindh, Azad Jammu and Kashmir (AJK), and Gilgit-Baltistan (G-B). A similar number of teachers were employed at these schools.

"NCHD has successfully imparted education to 142,000 enrolled students at its 6,000 functional literary centres," he said, adding that this was accomplished in a six-month session — ending June 30, 2018 — in the first phase of the project.

He said the second phase of the ALC was expected to commence from September or October but has faced delays since a Rs1.486 billion project concept-I (PC-I) for its second phase is currently facing delays in securing approval from the Ministry of Education and Professional Training.

The delay may hamper the smooth flow of achieving the 100 per cent literacy rate target under Vision 2025 of the government, Cheema feared.

He added that the commission has been conscientiously executing its projects.

While commenting on the NCHD's Universal Primary Education (UPE) programme, Cheema said it was strengthening the ministry and departments of education through teacher training, provision of additional teachers, and feeder schools, but these projects have also been halted due to a lack of funds.

UPE programme facilitates education system by building strong and meaningful community linkages to attain sustainability and continuous improvement making the government able to achieve the challenge of providing quality primary education to every child of the country, he added.

The NCHD programme manager further said that the NCHD has established 5,945 feeder schools across the country where government schools are not easily accessible to the local population.

"A feeder school is built in an area having no government school in a 1.5-kilometre radius," he said.

To a question, he said there were a total 6,581 teachers appointed in these schools who were serving with diligence and precision to leave no stone unturned in dispensing their duties for sustainable results.

Moreover, as many as 335,146 students were currently enrolled in the feeder schools.

He said the students studying in feeder schools are considered to be a part of their nearby government school, namely their parent institution from where they get further education after passing out of the feeder schools. They also take their examinations in their parent school.

Published in The Express Tribune, October 22nd, 2018.
COMMENTS
Comments are moderated and generally will be posted if they are on-topic and not abusive.
For more information, please see our Comments FAQ