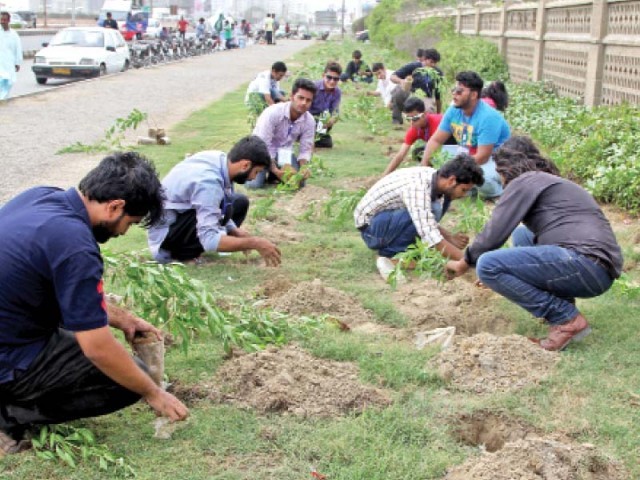 ---
PESHAWAR: As part of the Clean and Green Pakistan initiative of the government, Chief Secretary Naveed Kamran Baloch on Friday joined a group of students from various government schools to remove posters and cover wall-chalking in public places of the provincial capital.

The District Administration of Peshawar had recently launched an awareness campaign in government schools of Peshawar, promoting values of cleanliness amongst the younger generation of the province.

The government has thus introduced the concept of two hours of social work every week in government schools where students visit parks and public places and carry out cleanliness campaign which sends a strong motivational message to general masses.

Baloch said that the provincial capital should lead by an example and become a model of cleanliness for the rest for the province adding that cleanliness values should be inculcated from childhood to produce long-term and lasting results.

Published in The Express Tribune, October 20th, 2018.