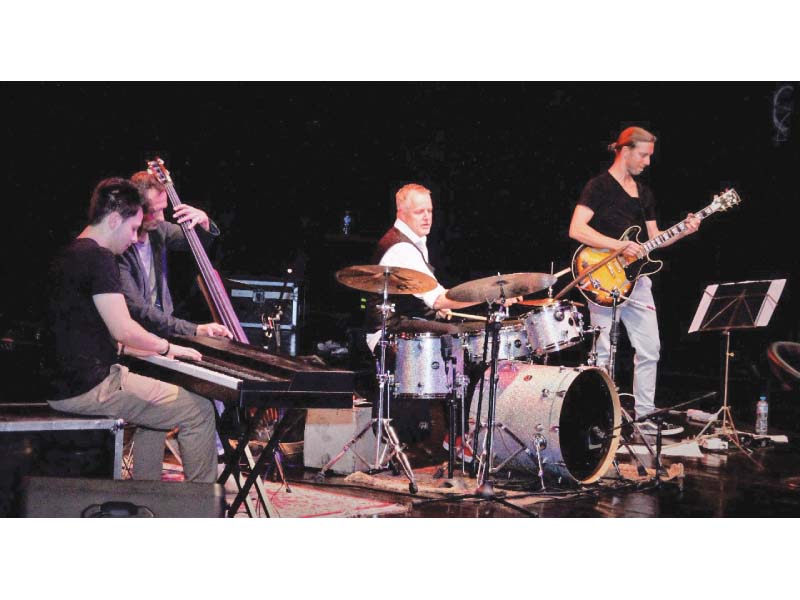 ---
ISLAMABAD: Jazz is no stranger to Pakistan, with ensembles travelling to the country for over 50 years. But all of the ensembles from different countries who have come through, have connected with the audience.

The latest such band, Europe's most prolific and Germany's top-ranked jazz group Wolfgang Haffner and band explained just why this was so.

Islamabad-based band releases arguably 2018's best music video so far

"Music is the voice of the heart," Haffner told Daily Express after the electrifying performance of his band had brought the audience to its feet at the Pakistan National Council of the Arts (PNCA) on Wednesday evening.

The performance had been organised by the German Embassy, the Goethe Institute in association with the PNCA.

German Ambassador Martin Kobler said that the German government will continue its partnership with the current government in health, culture and other sectors so that people of both countries can have a chance to get close to each other and play their part in strengthening bilateral cultural bonds.

Haffner said that music can play a great role in bringing the people of Germany and Pakistan together.

"To understand good music, all you need is good hearing," he said, adding that they had a great experience playing in Islamabad and would love to return since some of the negative perceptions about the country in the media abroad were unwarranted.

Haffner is one of Europe's most prolific jazz drummers and composers.

Industry insiders hopeful for revival of Lahore's music scene

His band includes Ferdinand Kirner on the guitar, Simon Oslender on the piano, and Christian Diener on the bass.

Surprisingly, this is not Haffner's first time in Pakistan having visited the country many years before as part of a South Asian tour. 

Published in The Express Tribune, October 18th, 2018.