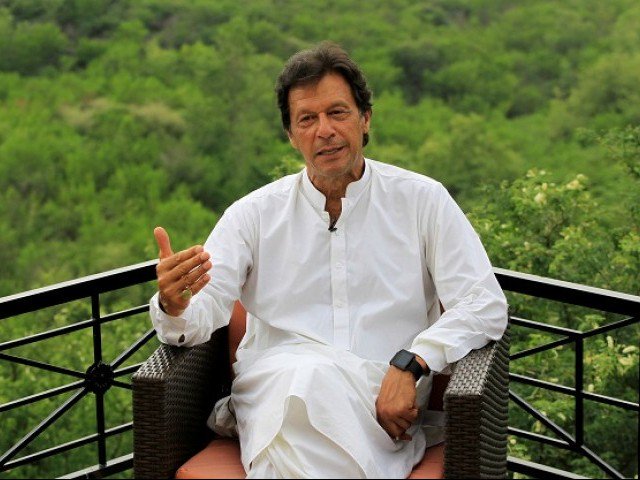 ---
ISLAMABAD: Chief Justice Saqib Nisar on Tuesday said Prime Minister Imran Khan's Bani Gala residence will be the first property to be regularised during the hearing of a case related to illegal construction in the suburbs of the federal capital.

Addressing the premier's counsel, Babar Awan, the chief justice said it was not a political statement and if the premier's property is not regularised as per existing rules, "the prime minister will be the first to pay a fine".

Justice Nisar further said that construction in Bani Gala violates town planning procedures but to demolish such structures would not be justified.

The apex court also ordered to revoke the lease of companies violating their lease obligations. During the proceedings, Additional Attorney General Nayyar Rizvi informed the court that a 12 kilometre long wall will be constructed around Bani Gala.

"A four kilometre long wall has already been constructed, while it will be expanded by another four kilometres by November," Khokar added.

He further said that the funds to complete the wall have not been released and five companies are responsible for encroachments in the area.

CJP takes notice of encroachments on Kalash land

Former chairman Capital Development Authority's (CDA) Kamran Lashari's report is also available on the matter, the additional attorney general stated.

"Companies that violate the lease should be taken over," CJP remarked during the proceedings, and added that those companies which do not abide by the code of conduct will be shut down.

"The companies not abiding by their lease have ten days to vacate, after which the buildings will be demolished" the court stated

The top judge also expressed concern during the proceedings and said that the case has been ongoing for eight months, and the buildings taken on lease have not fulfilled the obligations of their lease.

Bani Gala encroachment case: CJP says CDA should first take action against PM Imran
The court adjourned the hearing till 22 October.