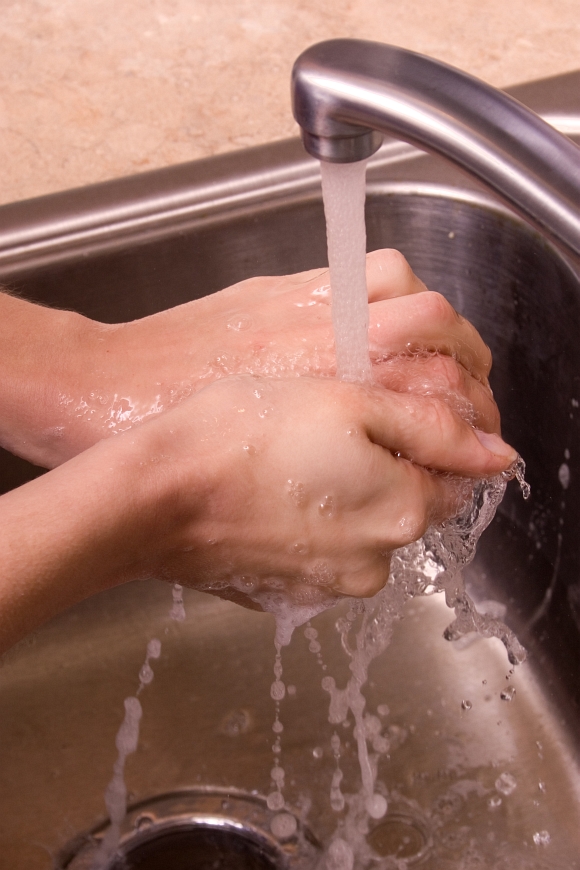 ---
KARACHI: The world observed 'Global Hand-washing Day' on Monday to sensitise people about hand-washing habits, but this issue, which is also being debated on the floor of United Nations (UN) General Assembly, was completely ignored in Pakistan. "Around 40% diseases can be reduced if hands are properly washed at critical times," said water expert, Nadeem Ahmed, while referring to international studies on the issue.

Work on health policy underway: minister

Although the federal government led by Pakistan Tehreek-e-Insaf (PTI) has taken up the issue of 'Clean and Green Pakistan' and promises to start massive plantation of trees, establish toilets, mobilise the masses about hand-washing and resolve the drinking water issue, nothing could be seen, especially in Sindh, on October 15, which is marked as the International Day for Hand-Washing.

The concept of "hand-washing day" started in 2008 when world leaders discussed it at length in Stockholm, Sweden. They later fixed October 15 as the International Day of Hand-Washing, with the consent of UN General Assembly. "Among other developing countries, Pakistan is bound to improve water, sanitation and hygiene issues. This year's theme is clean hands - a recipe for health," said Ayesha Javed, a civil society activist who works extensively work on water, sanitation and hygiene issues. The lack of awareness about hand-washing contributes to the large scale deaths, she believes. "The practice of washing hands with soap can prevent and control such diseases," she said.

"More than 10,000 schools are without lavatories. Students, especially girls, are compelled to return to their homes whenever nature calls them," said Inamulh Haq, a retired professor who used to teach environment at Sindh University. The negligence on this issue can be gauged from UN Educational, Scientific and Cultural Organisation's Global Education Monitoring (GEM) report released last year. The report revealed Pakistan government's failure to provide quality education and said, "lack of sanitation, low level of spending on education and lack of regulation of health and safety measures are among other reasons for it."

Health, education is priority: Punjab CS

Not only this, the provincial government itself has accepted its fault. The then education secretary, Dr Iqbal Durrani, while appearing before the judicial commission on water, had said that, "Around 100,000 students leave school in the first month every year owing to the absence of basic facilities coupled with water and sanitation facilities," he remarked.

On the other hand, President Arif Alvi's spokesperson said,  "The incumbent government knows better about it and has taken up this issue seriously. It has hardly been two months. Let's give it time to prove."

Published in The Express Tribune, October 16th, 2018.