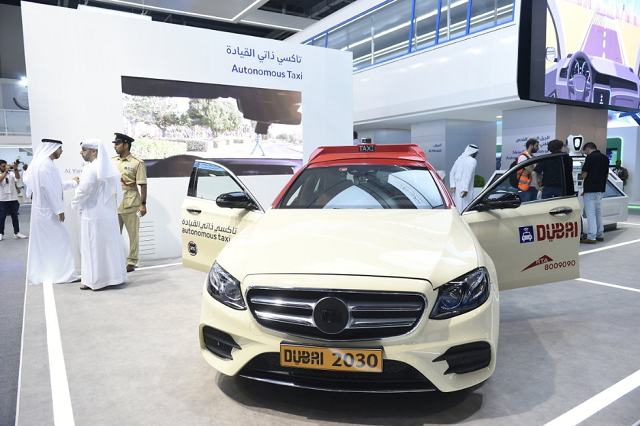 ---
Self-driving taxis hit the road in Dubai at the annual consumer electronics trade show held in the city on Sunday.

Launching the test run of the first 'Autonomous Taxi' in #GITEX2018. For more details about our initiatives, visit our stand S2C1 at Sheikh Saeed Hall in the Dubai World Trade Centre. pic.twitter.com/GjNqmcFL2n

— RTA (@RTA_Dubai) October 13, 2018

Dubai's Road and Transport Authority kicked off the service that includes trial runs for the next three months in selected parts of the city.

Airbus offers a peek at its flying taxi

"The vehicles feature a high safety and security standard. It can remotely scan and figure out the surroundings, such as light signals and the four sides of the track through a GPS system. It can monitor any object that may have the potential of triggering a collision," explained Ahmed Bahrozyan, CEO of RTA's Public Transport Agency.

Apart from that, the cars can speed up to 35 km per hour and fit up to four riders including a standby driver. The driver can take over in the case of a technical glitch by pressing a button that shifts the car from an autonomous driving mode to the traditional human driving mode.

The cars include Mercedes-Benz sedans with cameras, sensors, and LiDAR system built into the car.

Dubai starts tests in bid to become first city with flying taxis

Last month, Dubai had staged a test flight for what it said would soon be the world's first drone taxi service under an ambitious plan.

Meant to fly without remote control guidance and with a maximum flight duration of 30 minutes, the flying taxi developed by German drone firm Volocopter resembles a small, two-seater helicopter cabin.

This article originally appeared on Mashable.
COMMENTS
Comments are moderated and generally will be posted if they are on-topic and not abusive.
For more information, please see our Comments FAQ