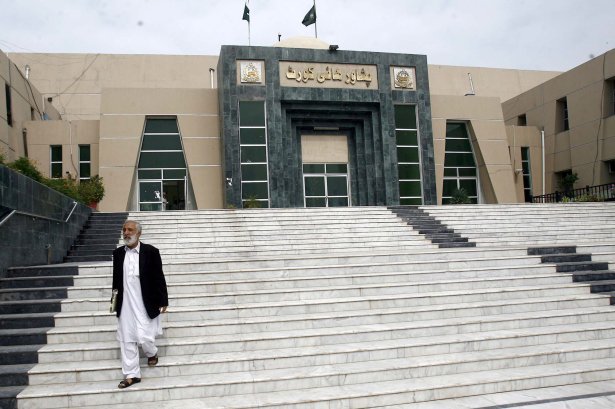 ---
PESHAWAR: Voicing concern over the heavy bags carried which schoolchildren have to carry, a bench of the Peshawar High Court (PHC) has summoned the head of the provincial school regulator and other health officials to find a solution for the issue.

An order in this regard was issued by a two-judge bench of the PHC, comprising Justice Qaiser Rashid and Qalandar Ali Khan, during the initial hearing of a case filed by lawyer Moammar Jalal.

Jalal had sought the court's intervention in reducing the weight of schoolbags since it strained the backs of young students and had a detrimental health impact.

Accordingly, the lawyer has asked the court to order the government to formulate legislation to curb the issue.

In his petition, the lawyer said that the deputy medical superintendent of the Abbasi Shaheed Hospital in Karachi had written a letter to the school principals stating that weighty bags can cause neck, back and shoulder pain in children.

Jalal also produced a copy of the letter before the court along with various research studies to support his arguments. The lawyer urged the court to direct the government to ensure that the weight of schoolbags should not be more than 10 per cent of the child's body weight.

He further contended that it was unrealistic to expect students of Kindergarten, first and second grades to carry large bags filled to capacity with the contention of doing homework.

Jalal added that most of the countries, including neighbouring India and fellow South Asian Association for Regional Cooperation (SAARC) member Sri Lanka, have formulated laws in this regard in 2006 and 2011 respectively.

However, Pakistan has yet to draft any law about heavy backpacks with children forced to carry the anomalous weight against their own body.

Published in The Express Tribune, October 11th, 2018.