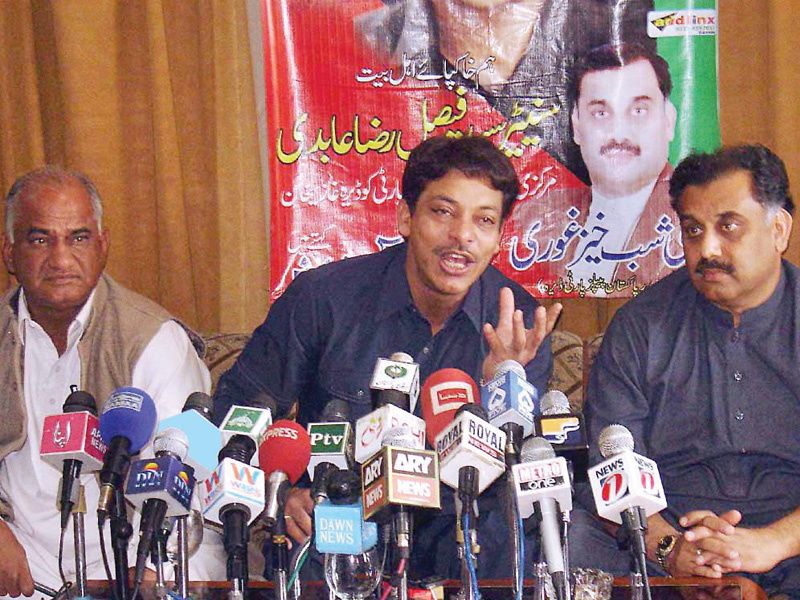 ---
ISLAMABAD: Former senator Faisal Raza Abidi was arrested from the premises of the Supreme Court on Wednesday for 'insulting and threatening' the chief justice.

Abidi had passed statements against Chief Justice Saqib Nisar during a web TV show, and reportedly defamed and insulted the judiciary.

He was shifted to the Secretariat police station following his arrest.

Former senator Faisal Raza Abidi booked for 'bad-mouthing' top judge

Last month, police registered a criminal case against Abidi for making "insulting and threatening" remarks against CJP Nisar.

A police officer had told The Express Tribune that Abidi made the remarks during an interview with a web-based platform Naya Pakistan, which was posted online on July 2.

In the interview, the former senator called the CJP a "traitor" because he took oath under the PCO [Provisional Constitution Order].

SC asks police to produce Faisal Raza Abidi

"During the contempt of court case against me, I told this judge that he was a traitor because he took oath under PCO," Abidi said in the interview, adding that he had also filed a reference against the chief justice in the Supreme Judicial Council (SJC).

The FIR was registered at the Secretariat police station in Islamabad after SC's public relations officer Shahid Hussain submitted a complaint.