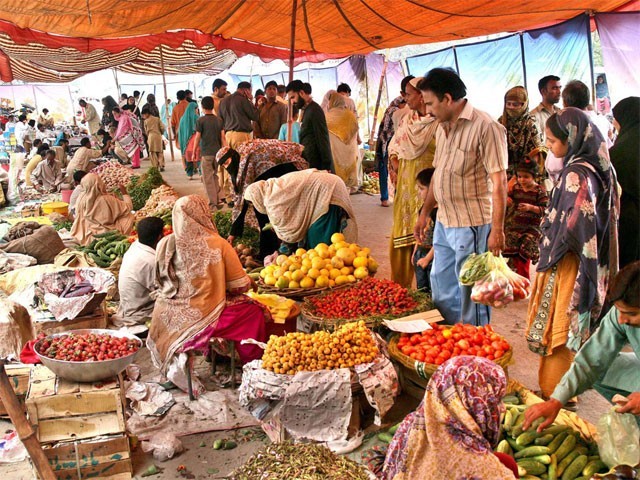 ---
KARACHI: Pakistan is on a path of high inflation following the government's decision to revise gas prices upwards for domestic consumers and other sectors of the economy, like fertiliser, cement and CNG fuel.

Experts are on the same page as they expect an uptrend in inflation and slowdown in economic growth during the current fiscal year 2018-19.

Preliminary assessment of a securities brokerage house suggests inflation may soon soar to double digits - over 10% - from 5.1% in September, if the government also implements the economic plan suggested by the International Monetary Fund (IMF) to fix the faltering economy.

The IMF has asked the government to increase interest rate to double digits from 8.5% at present and let the rupee depreciate to Rs145 to the US dollar from the current Rs124.25. "Inflation will shoot up...above 10% in two to four months if the interest rate is in double digits," EFG Hermes Pakistan CEO Muzzamil Aslam told The Express Tribune.

At the end of September, the State Bank of Pakistan revised upwards its inflation forecast to 7.5% for the current fiscal year from 6.5% earlier.

"This (7.5% inflation for FY19) assessment takes stock of the factors like a higher-than-anticipated increase in international oil prices, upward revision in domestic gas prices, further increase in regulatory duties on imports and the continuing second-round impact of previous exchange rate depreciations," the central bank said in its latest monetary policy statement.

Aslam argued that the second round of inflation emerging in the shape of increase in prices of fertilisers, cement and CNG fuel due to the gas price hike of up to 143% - and expected further rupee depreciation and interest rate hike - would add up to the State Bank's inflationary assessment.

Arif Habib Limited's senior analyst Tahir Abbas, however, differed with the double-digit inflation forecast and endorsed the SBP's recent assessment. "SBP's (inflation) assessment of 7.5% is good enough," he said.

The recent increase in gas prices would increase inflation by only 25 basis points according to the weightage of gas in the Consumer Price Index (CPI), which takes into account only the low-end price hikes.

However, the second round of inflation coming from cement, steel, fertiliser and other manufacturing sectors and likely increase in the cost of transportation due to high CNG fuel prices would take inflation to higher levels gradually.

Besides, the higher international oil prices and trade war between the US and China would also contribute to the inflationary pressure, he added.

Published in The Express Tribune, October 7th, 2018.

Like Business on Facebook, follow @TribuneBiz on Twitter to stay informed and join in the conversation.