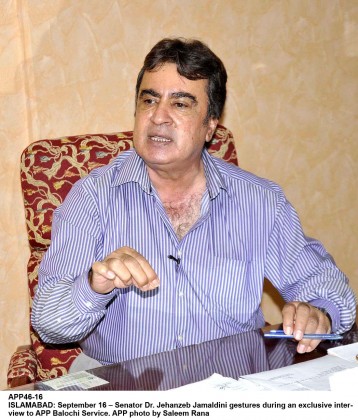 ---
QUETTA: Senator Dr Jahanazaib Jamaldini has expressed concern over increasing number of Afghan migrants entering the trade arena, saying they have seized every business in Quetta and even in the Pashtun-dominated areas of the province.

This came during a meeting of multiple delegations. The Balochistan National Party-Mengal (BNP-M) leader said if the migrants were not sent back to their home country, the BNP-M will be forced to protest.

The pact signed with the government also entails the exclusion of migrants from the country, he stressed.

He said tactics are used to demoralise the economy of Balochistan. Outsiders were brought to rule us, he said, adding that thousands of Afghan migrants were living in the province.

The BNP-M leader lamented that "the country has become an orphanage and everyone who comes here gets citizenship".

He said the Pakistan Tehreek-e-Insaf (PTI) was aware about the party's reservations.

He revealed that in order to solve the matters peacefully the party has appointed a focal person and PTI has also been informed.

He said that if demands were not fulfilled, the BNP-M would part ways with the ruling government.
COMMENTS (1)
Comments are moderated and generally will be posted if they are on-topic and not abusive.
For more information, please see our Comments FAQ