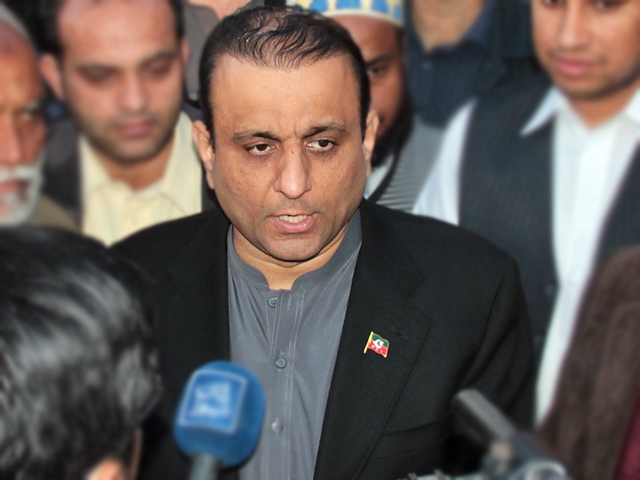 ---
LAHORE:

There will be no kickback or commission in development projects in Punjab. The Pakistan Tehreek-e-Insaf (PTI) has taken it as a challenge to correct the wrongdoings of previous governments, asserted Senior Punjab Minister Abdul Aleem Khan.

He was presiding over a meeting in the assembly chambers on Thursday. He said that development work is being initiated with a new vision of change and sustainability. Prime Minister Imran Khan has given a very clear direction to his entire team in this regard. "Being senior provincial minister, I will ensure 100% implementation of Imran Khan's vision."

Khan also sought a report on removing encroachments and said that clear instructions have been passed that there won't be any action against katchi abadis across Punjab. The same is conveyed to deputy commissioners in all districts of the province.

He also directed officials concerned that they should ensure proper and timely cleanliness in all the areas of the city. He asked them to float international tenders to procure cleanliness services for the next period with new demands and directions.

Afterwards, speaking to the media outside the Punjab Assembly, Khan said the ongoing anti-encroachment drive is against the mafia and not small houses.  He underlined that the current local government system is toothless and of no use. "The PTI government is going to introduce a new local government system in Punjab that will empower people and give them financial freedom."

Responding to a question, Khan said these are baseless rumors that he is acting as chief minister in Punjab. "I only use powers delegated to me by the chief minister. I try to come up to the expectations of the party's high command and perform duties that are assigned to me."