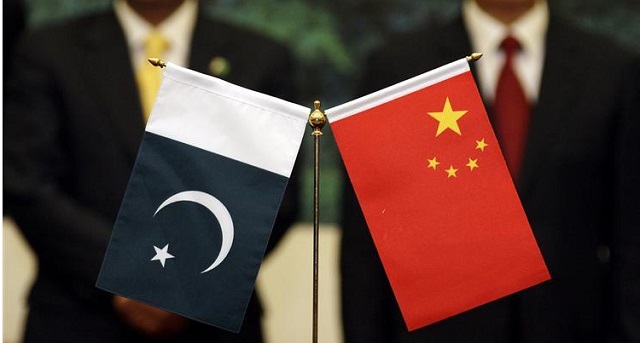 ---
BEIJING: Over 1,000 Pakistani students were awarded scholarships by the Chinese government, universities, local governments and companies to study in Chinese universities for the academic year of 2018-2019.

"Over 22,000 Pakistani students, making them the third largest group of overseas students in China, are currently studying in different fields, including studies of China's history and culture, medicine, information technology, environmental science, Chinese language teaching and international economic and trade," according to official sources here on Thursday.

At least 7,000 Pakistani students were studying on scholarships in China in last year.

A senior Chinese official commented that these students have become the pride of their family and for the country and they feel like home in China because the Chinese government and society both are ready to welcome and facilitate them during their stay for studies in China.

China a beacon of light for Pakistani students

China has become the most popular destination for overseas studies in Pakistan as the number of Pakistani students has risen from 5,000 to existing 22,000 during the last five years.

The Chinese government is providing more scholarships to Pakistani students than the students of other Asian countries.

Pakistani students belonging to almost all parts of the country are taking advantage of scholarships offered by the Chinese government under the Belt and Road Initiative (BRI), according to some educationists.

For a Pakistani student who is studying at Tsinghua University in Beijing, the all-weather friendship between Pakistan and China encourages our students to come and study in China.

"Pakistan and China are now strategic partners and closest friends and China-Pakistan Economic Corridor (CPEC) is flagship project of President Xi's Belt and Road Initiative," he added.

Pakistani students are not just coming for the affordable education and job prospects but also for the general experience and quality of life possible in China's big cities.

22,000 Pakistanis now studying in China

According to data released by the Chinese Ministry of Education, around 489,200 students from 204 countries and regions studied in 935 higher institutions across China last year.

The top five source countries were Pakistan, South Korea, Thailand, the United States and India.

The number of students studying liberal arts subjects remained the highest, accounting for 48.45 per cent of the total.

The number of those studying engineering, management, science, art and agriculture increased significantly, with a year-on-year growth of over 20 per cent.

Moreover, 58,600 Chinese government scholarship students from 180 countries including Pakistan studied in the country in 2017, accounting for 11.97 per cent.
COMMENTS (4)
Comments are moderated and generally will be posted if they are on-topic and not abusive.
For more information, please see our Comments FAQ