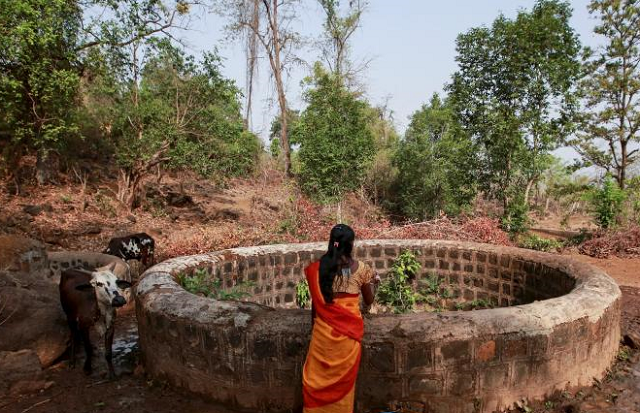 ---
MUMBAI: Three people have died after falling into a deep well during a Hindu ceremony in Mumbai, officials in the Indian city said Wednesday.

The victims--two women and a child--were among devotees performing rituals Tuesday evening above the 30-foot well when they fell to their deaths, a disaster official said.

Death of sanitation worker sparks outrage in India

"Around 14 women fell into the well when the grill they were sitting on gave away and crashed," Tanaji Kamble, a spokesperson for Mumbai's disaster management department, told AFP.

Pictures from the scene showed emergency crews pumping water from the depths of the wide, murky well.

Eleven women were rescued, with five rushed to hospital for treatment to injuries sustained in the fall, Kamble added.

Five more beaten to death in India lynchings

Fatalities and injuries are common during India's often chaotic religious festivities.

Last year six women were killed during a stampede at a Hindu festival in West Bengal state.

In 2016, two dozen devotees died in a crush at the Holy city of Varanasi on the Ganges River.