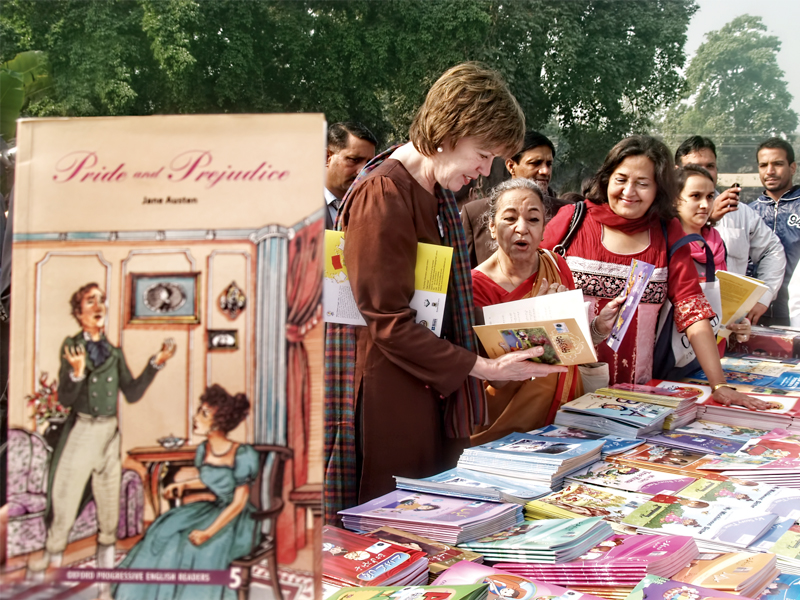 ---
ISLAMABAD: To encourage Pakistani women writers promoting women's rights through their creative writings, the National Commission on the Status of Women (NCSW) announced NCSW Literary Award programme in a press briefing held at National Press Club, Islamabad, on Monday.

On this occasion, the first Literary Award 2018 was presented to a young short story writer Javeria Khan Marri from Quetta.  NCSW also announced that advertisements for submission of entries for NCSW Award 2019 would soon be published in newspapers. The media briefing was addressed by NCSW Chairperson Khawar Mumtaz, eminent writer Kishwar Naheed and winner of NCSW Literary Award 2018 Javeria Khan Marri.

The purpose of the award, one in Urdu and one in regional language fiction, is to encourage and promote Pakistani women writers. The winners will get a monetary prize and their work will be published by the NCSW.

For NCSW Literary Award 2018, the NCSW called for the submissions of original unpublished work of Pakistani women writers of up to 35 years of age. The call was made through newspaper advertisements in January 2018. Women writers from across the country were asked to submit under the categories of short stories, poetry or novel in Urdu or any regional language.

In response to the call, NCSW received 19 pieces of work. All submissions were thoroughly reviewed by a committee of judges appointed by the Commission which included famous writer Kishwar Naheed, writer and journalist Salma Baluch, Amar Sindhu, writer Dr Asif Aslam Farrukhi, and NCSW Member Kausar S Khan.

Speaking on this occasion, NCSW Chairperson Khawar Mumtaz talked about the importance of promoting women writers for the larger purpose of women empowerment. She said that due to lack of platforms and financial resources, women writers fail to publish or promote their work.

"The purpose of this award is to provide them with a platform where their creative work is recognised and promoted," she said adding that the award would be a regular activity of NCSW. Khawar also announced to hold a regular activity of interaction with creative women at the NCSW with the title of 'Inspiring Women.' 

Published in The Express Tribune, October 2nd, 2018.
COMMENTS
Comments are moderated and generally will be posted if they are on-topic and not abusive.
For more information, please see our Comments FAQ