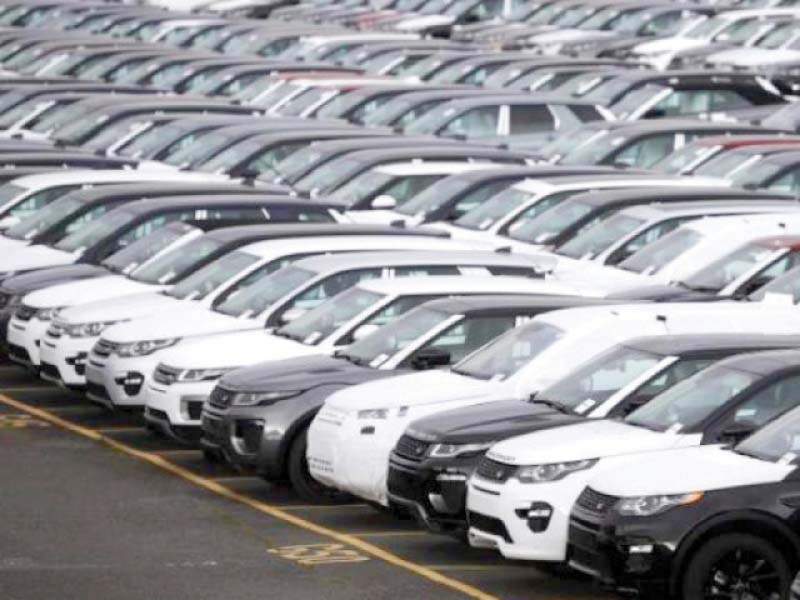 ---
KARACHI: The automobile industry is set to face a massive plunge in sales as car bookings have dropped 30% due to government restriction on vehicle purchase by non-filers of tax returns and its impact is likely to be felt by December this year.

The agricultural economy, which accounts for 30% of Pakistan's GDP, has also been affected by the ban on purchase of new vehicles by non-filers.

However, small businesses falling below the tax threshold, retired people and pensioners outside of the tax return filing system as well as overseas Pakistanis are among the ones hit by the ban.

According to a source in the auto industry, from the trend of car bookings after the ban came into effect on July 1, it has been ascertained that annual auto sales will drop from 240,000 to 168,000 units.

The ban has dented the low-engine capacity car market. Pak Suzuki Motor, which dominates the below-1,000cc vehicle category, posted a significant decline in sales in Aug 2018 with volumes dropping 27% to 8,683 units on a year-on-year basis. Its Ravi and Mehran variants showed the highest decline in sales with 50% and 42% fall respectively in August.

Pakistan-assembled Hyundai cars to roll out in March 2020

According to the source, the value of annual sales of the industry will face a significant decline of Rs100.80 billion. Subsequently, the Federal Board of Revenue's (FBR) tax collection will drop by Rs32.25 billion as 32% of a vehicle price comprises taxes.

"The ban, if it persists, will lead to a reduction of 2,500 assembler jobs while 12,500 persons, directly and indirectly working for vendor plants, will also lose employment," the source said. "It will cause a slowdown in the large-scale manufacturing industry and GDP growth."

The source was of the view that it was the FBR's responsibility to widen the tax net. "However, it is neither fair nor wise to penalise a private industry such as automobile by restricting its market size," it added.

"CNIC and other details of each vehicle buyer are provided by the assemblers to the FBR on a monthly basis, which can hunt down any non-filers." Finance Minister Asad Umar recently proposed in the amended Finance Bill that the ban on non-filers should be lifted, which bars them from buying property and new vehicles.

Toyota warns no-deal Brexit would stall output at UK plant

However, the government has faced immense criticism over this clause and the Senate Standing Committee on Finance has rejected the proposal.

Published in The Express Tribune, September 30th, 2018.

Like Business on Facebook, follow @TribuneBiz on Twitter to stay informed and join in the conversation.