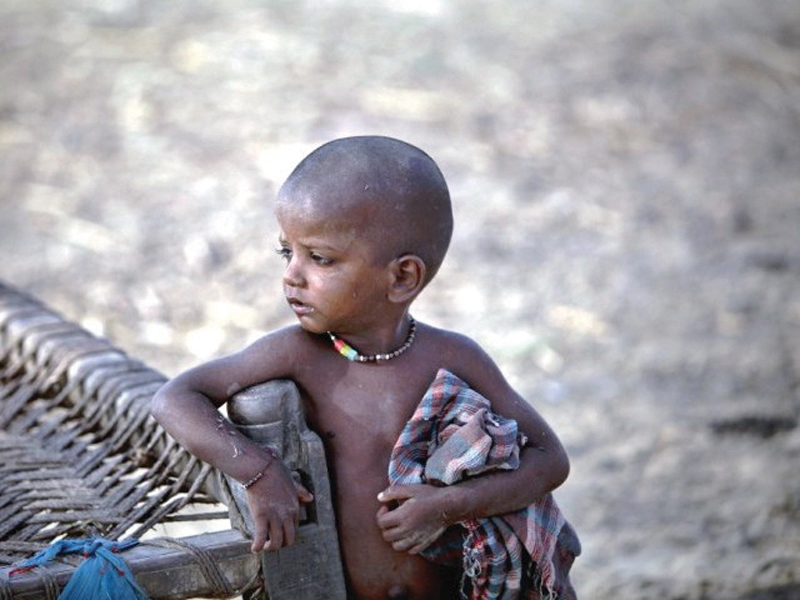 ---
QUETTA: The media's commitment is critical in mobilising and garnering action to defeat the menace of malnutrition in Pakistan.

These views were shared with participants of a meeting organised by Scaling Up Nutrition Civil Society Alliance, Pakistan (SUNCSA, Pak) in collaboration with Nutrition International and Pakistan Poverty Alleviation Fund (PPAF), member and chair of the SUNCSA Executive Council the other day.

Health minister stresses need to expand nutrition programme to other districts

Media participants pledged to actively play their role in prioritising nutrition agenda at the policy and programme levels in Balochistan as well as raise public awareness on the adverse effects of malnutrition to bring about behaviour change.

On the occasion, Nutrition Cell head and provincial coordinator Dr Ali Nasir Bugti highlighted the initiatives taken by the provincial government to address the malnutrition situation in the province on a priority basis.

He shared with the audience various initiatives taken by the Nutrition Cell to address the issue in various districts of Balochistan.

He said, "Lack of human resource is one of the biggest hurdles in reaching out to local communities suffering from malnourishment. The issue of malnutrition cannot be tackled individually; concerted efforts are required from all stakeholders, including the government, civil society, private sector and media, for improving the situation of malnutrition in Balochistan."

IYCF Strategy 2018-22 aims to fight child malnutrition

He elaborated the role of the Balochistan Nutrition Programme for Mothers and Children and the support extended by the donor agencies.

In this context, he gave reference of different strategies that have been developed at the provincial level.

He said, "More than half the children under five in Balochistan are stunted which means that they are short for their age due to chronic malnutrition - a condition that has lifelong consequences on physical and mental development."

He added that the provincial government was committed to eliminating the malnutrition crisis from the province and had taken various steps to address the menace.

Dr Bugti appreciated the meaningful presence of print and electronic media, saying they could play a powerful and active role through sustained focus on nutrition reporting using their platform.
He urged them to highlight the malnutrition issue using their platform.

SUNCSA, Pak Project Manager Aliya Habib presented the overall context of malnutrition and status at national and Balochistan level.
She highlighted that malnutrition not only affected individuals but had dire economic and developmental impacts for the community and nation as well. She added that Balochistan had particularly a high rate of stunting, where more than half the children under five (52%) were stunted while the prevalence of wasting was 16% in the province as compared to 44%and 15%, respectively of the national average.

The current malnutrition had been estimated to cost the national economy $7.6 billion (three percent of GDP) annually.

She emphasised that a multi-sectoral and holistic approach, including short and long-term evidence-based approaches were the need of the hour to address the current malnutrition emergencies.
Pakistan joined the Global SUN (Scaling up Nutrition) Movement in 2013 committing to end malnutrition in the country.

SUN Civil Society Alliance Pak is a coalition of over 150 civil society organisations from all federating units, working for the promotion of nutrition agenda and improving the nutrition indicators of the country.

The alliance has an active role in mobilising political commitment for addressing malnutrition at federal and provincial policy level.

PPAF Senior Manager Dr Seema Raza thanked the participants for their valuable inputs and joining hands for working together to eliminate malnutrition from Balochistan.

She informed the participants that PPAF through its partner organisations had trained more than 450 men and women as community resource persons, who proved instrumental in disseminating nutrition sensitive messages to local community in Qilla Abdullah, Qilla Saifullah, Zhob, Pishin, Awaran and Panjgur.

Malnutrition major cause of fatalities among children

She said, "The media has an extremely powerful and challenging role to play when it comes to disseminating information to the vulnerable sections and catalysing political ownership to highlight the issue of malnutrition for guiding public opinion and actions for prioritising the issue at policy level."

She said, "We are looking forward to a dedicated collaboration with media, government, SUN secretariat and other stakeholders to end malnutrition in Balochistan."

In the open discussion session, the media participants expressed their resolve to tackle the malnutrition challenge head-on.

They suggested writing news articles, blogs, and case studies, media feeds on nutrition and food security issues.

Mother, child nutrition scheme unveiled

They said that emphasising the human side of malnutrition through focused case studies was the way to attract and sustain attention of public and policymakers.

A nutrition core group of media-persons was formed at the end of the session to develop a single platform for prioritising nutrition from policy and programme levels to community levels.

The media-persons pledged to use their technical expertise and influence for making nutrition a priority for political commitment, government action and public behaviour change.