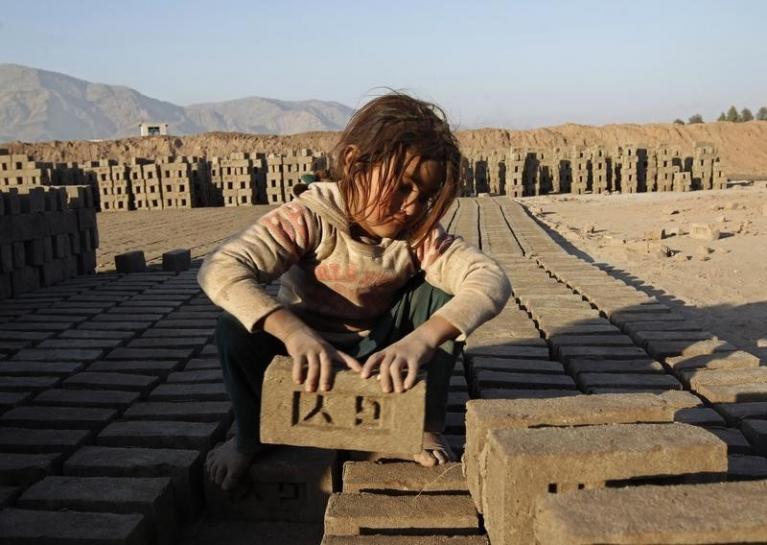 ---
RAWALPINDI: The Rawalpindi Regional Police Officer (RPO) Muhammad Fayyaz Dev has asked the police chiefs of Attock, Chakwal and Jhelum to strict action against child labour and bonded labour at brick kilns.

As per the directives of Punjab government, city police officers and district police officers are supposed to take actions against child labour and bonded labour at brick kilns and file daily reports to Punjab IG about their performance in this regard.

Smog prevention: Govt shutdown of kilns to leave labourers jobless

However, RPO Dev has noted that the city and district police officers were sending 'nill reports' to the IG Office, sources in Rawalpindi police told Daily Express.

RPO Dev, taking notice of the failure of the police to curb child and bonded labour at brick kilns and sending daily report to the Punjab IG, wrote to the Rawalpindi city police officer, Attock district police officer (DPO), Chakwal DPO and Jhelum DPO instructing them to take strict legal action against violation. He also ordered the authorities to inspect the brick kilns on daily basis.

According to the sources, RPO Dev has sent a letter titled DPO Elimination of Child/ Bonded Labour at Brick Kilns to Rawalpindi CPO Abbas Ahsan, Attock DPO Hasan Asad Alvi, Chakwal DPO Adil Memon and Jhelum DPO Syed Mustafa Tanveer.

In the letter, sources said, RPO stated that Punjab government has launched a special drive for curbing child and bonded labour at brick kilns.

Under the drive, district police heads are responsible for informing the IG office what action they have taken against errant brick kilns on a daily basis.

Owners, workers protest against closure of brick kilns in Punjab

However, it has been learnt that officers concerned were not giving adequate attention to the drive. The letter ordered all the district police of the region to look into the matter and make the drive result oriented by mobilising the police at thana level.

The letter also instructed the authorites to carry out the inspection of the brick kilns on daily basis and take action against the violation of child labour. The letter also expressed hopes of improved results with better inspection.

Published in The Express Tribune, September 27th, 2018.