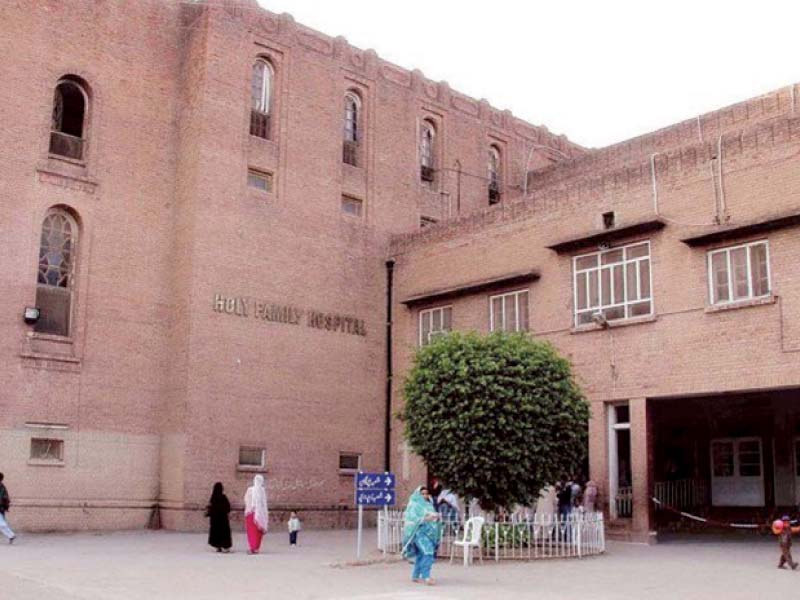 ---
RAWALPINDI: The emergency department at the Holy Family Hospital (HFH) is likely to be revamped, however, the project could cost the exchequer Rs620 million.

Officials say a summary for the purpose has been sent to the provincial government for approval.

HFH Medical Superintendent Dr Shahzad Ahmed said that they are looking to revamp the emergency department of the facility, including the emergency wards for paediatrics and gynaecology. The revamp process, he explained, aims to bring these departments up to international standards.

Dr Ahmed said that at the moment, the trauma centre in HFH was inadequate for handling the large number of patients who visit the facility every day.

Moreover, he said that the facility is short of space and equipment although its staff was dedicated to treating all those who visit the hospital.

He added that with the new government professing to be committed to bringing a visible change in providing best healthcare facilities to the people, a new trauma centre in the revamped facility would be equipped with all modern medical facilities as per international standards — just like at the Mayo Hospital in Lahore.

"We are hopeful of fixing some of the problems at the HFH which have been ignored for far too long," Dr Ahmed said. To ensure that patient care is not affected until the new trauma centre opens, the current emergency department will continue operations, the MS said. Meanwhile, patients coming from distant localities continue to face great difficulties in getting treatment at HFH.

Facilities for the Polymer Chain Reaction (PCR) test — used to confirm the presence of the Hepatitis-C virus — has been out of order for several months.

Patients have often complained that hepatitis tests are not being conducted at the hospital and they have to visit expensive private laboratories for the test.

Mumtaz Shah, who was tending to his sick father at the hospital, said that private laboratories charge anywhere from Rs5,000 to Rs6,000 for a quantitative PCR test while Rs10,000 is charged for a qualitative test. Poor patients, Shah said, cannot afford such fees just for a test.

When asked about missing PCR facilities at HFH, Dr Ahmed admitted that the test facility is currently out of order and that they had asked the Punjab health department to provide them new kits.

Published in The Express Tribune, September 24th, 2018.