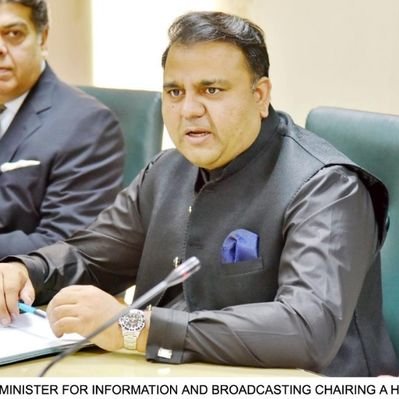 ---
ISLAMABAD : Information Minister Fawad Chaudhry on Thursday made it clear that release of former premier Nawaz Sharif and his family members from Adiala jail in the wake of a high court judgement is neither part of any deal nor the Sharifs are not being given any concessions.

"There is neither any (secret) deal nor (the Sharifs) are offered any dheel (concessions)," Chaudhry said while addressing a news conference a day after the Islamabad High Court (IHC) suspended July 6 convictions of the Sharifs by a trial court in the National Accountability Bureau's (NAB) Avenfield case.

After the IHC verdict which resulted in release of Sharif, his daughter Maryam and son-in-law Captain (retd) Safdar, the traditional and social media were inundated with speculations about a secret deal between the former premier and the government, possibly brokered by Saudi Arabia.

Two-day visit: Imran Khan in Saudi Arabia on first foreign trip as PM

Chaudhry, however, rejected all such speculations.
"People who are saying this are actually unaware of Nawaz Sharif's current relationship with Saudi government. Nawaz Sharif never came under discussion during the PM's recent visit to Saudi Arabia. He is not that important to be discussed during that visit," he claimed.

Chaudhry said the government has 'no personal' grievances against the Pakistan Muslim League-Nawaz (PML-N) and Nawaz Sharif will be sent 'back to where he came from'. "We will send Nawaz back from where he came and he will continue coming in and out of jail," he said.

Saudi Arabia assures Pakistan of 'maximum assistance'

He said the government's anti-corruption campaign is not against any particularly family. To another question, the minister said in categorical terms that the Sharifs would not be allowed to travel abroad.

"Former finance minister Ishaq Dar and Sharif's two sons—Hassan and Hussain—will also be brought back from Britain to face the pending trials against them," he added.

State-owned media

Talking about the state-owned media outlets – the Pakistan Television (PTV) and the Radio Pakistan – he said both of them are facing financial crunch. "Currently the PTV is using outdated equipment and technology which need to be updated," he said. The minister said a task force has been constituted for reforms in the accountability watchdog, the National Accountability Bureau (NAB).


COMMENTS (1)
Comments are moderated and generally will be posted if they are on-topic and not abusive.
For more information, please see our Comments FAQ