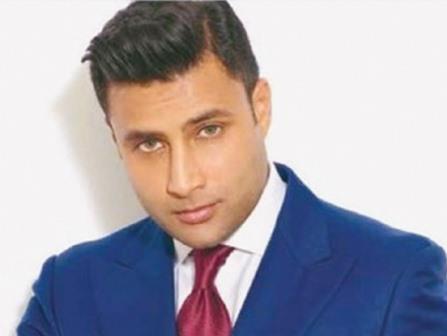 ---
Special Assistant to Prime Minister on Media Iftikhar Durrani on Wednesday defended the appointment of Syed Zulfiqar Abbas Bukhari as a special assistant to the premier after the party was criticised by politicians and sections of the media.

Zulfi Bukhari, as he is popularly known, is a close friend and aide of Prime Minister Imran Khan and was appointed as the special assistant to PM for overseas Pakistanis and human resource development.

Durrani said Bukhari is a respected citizen with the required credentials to execute the job. When asked why an individual with active National Accountability Bureau (NAB) inquiries was given the position, Durrani maintained that Bukhari is being subjected to political victimisation for allegations moved by the previous government.

"Bukhari is close to and is comfortable with the prime minister."

"It will be unfair to remove him from office until an actual reference is filed," said Durrani and assured that Bukhari will step down if he is implicated. He further emphasised that the government takes corruption references "seriously".

Zulfi Bukhari appointed special assistant to PM on overseas Pakistanis

Criticising Bukhari's appointment, former Pakistan Tehreek-e-Insaf (PTI) leader Fauzia Kasuri took to Twitter and said that she had surrendered her US citizenship in 2013 to contest an intra-party election.

She also asked on what grounds are PTI leaders and those close to the premier are allowed to hold positions in the government as dual nationals.


March 2013. I was asked by @PTIofficial n @ImranKhanPTI to surrender my US citizenship in order to be able to contest an intra party election.I did so, for I always respected what IK wanted n it was for the love of Pti. Now, dual nationals holding public offices? Insaf?

— Fauzia Kasuri (@FauziaKasuri) September 19, 2018


Responding to Kasuri's claim, Durrani said that a special assistant to the premier is not a legislator and such an action is permitted by law.

The PTI leader also denied that the appointment was made due to nepotism or cronyism as "he's [Bukhari] is fit for the job and would be able to convince the PM on important issues".


COMMENTS
Comments are moderated and generally will be posted if they are on-topic and not abusive.
For more information, please see our Comments FAQ