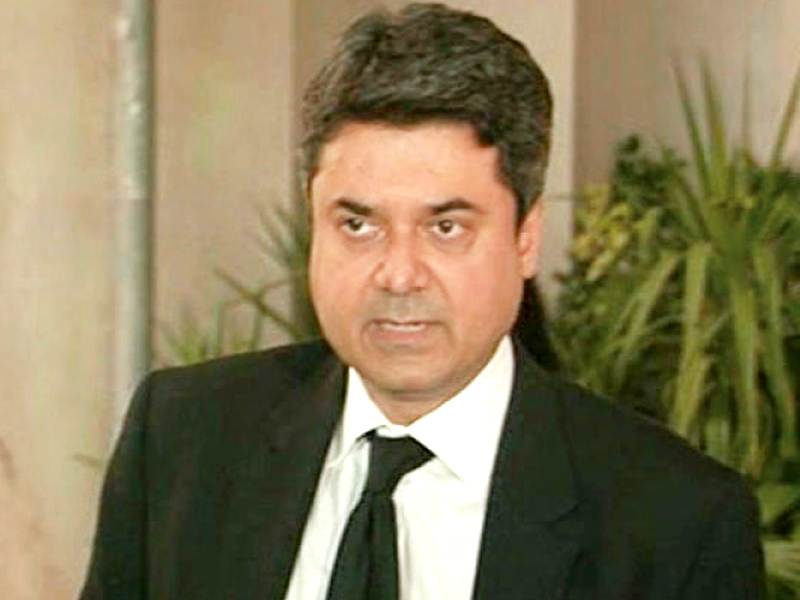 ---
ISLAMABAD: With the appointment of Barrister Farogh Nasim as the federal minister for law, his Pakistan Bar Council's (PBC) membership has been challenged by the Asma Jehangir Group, demanding de-notification.

PBC is an apex body of lawyers consisting 23 members, who are elected from all provincial bar councils as well as the Islamabad Bar Council for five years.

Dr Nasim was elected as the PBC member from Sindh two years ago. Later, he was elected as PBC vice chairman for one year. Nasim was fielded for the VC's post by the Hamid Khan Group, also known as Professional Group.

The Asma Jehangir Group, which has two-vote majority in the PBC House, is demanding Nasim's de-notification.

It is learnt that PBC Vice Chairman Kamran Murtaza and other group members have written a letter to Attorney General for Pakistan Anwar Mansoor Khan, seeking de-notification of Nasim as PBC member in view of the Supreme Court's two judgments.

They were of the view that once a lawyer held office of profit then he could not practice as a lawyer and his licence would get suspended.

"If a minister cannot practice law during his tenure then how he can work as a member of a lawyers' body?" Murtaza questioned.

Likewise, another member of Asma Group, Ahsan Bhoon revealed that there were two judgments wherein even prime minister's adviser was not allowed to practice law, adding that former chief justice Iftikhar Muhammad Chaudhry had stopped Latif Khosa, when he was PM's adviser and was appearing in Jamshed Dasti case. Likewise, the 17-judge bench of the apex court didn't allow senior lawyer Kamal Azfar to argue in the NRO case as he was also PM's adviser at that time, he added.

Bhoon also referred to the bar act rule wherein a lawyer could not hold any other profitable office and if he did so his licence would be suspended.

He believed that the law minister should avoid controversy by resigning.

"He is now the law minister of Pakistan and should avoid indulging himself in lawyers' politics otherwise he will become a controversial figure in the bar associations," he added.

Likewise, Bhoon also demanded of Prime Minister Imran Khan to ask the law minister to step down as an elected member of PBC as the rule of law demanded it.

On the other hand, Shoaib Shaheen Advocate, an active member of Hamid Khan Group, rejected the Asma group members' demand, saying, "It's a malafide move to approach the AGP, seeking de-notification of the law minister."

Shaheen said there is a precedent wherein Farooq H Naek remained a member of the PBC during his tenure as law minister in 2008-09. Likewise, he said that late Ayaz Soomro simultaneously held both the posts - Sindh law minister and Sindh Bar Council member.

Meanwhile, Nasim told The Express Tribune that under Article 260 of the Constitution, a law minister could retain his membership of bar. However, he said that he would do that which was in accordance with the law and if the law did not permit so he would definitely resign.

Nasim said that he had yet to receive a notice from the AGP, who is also the PBC chairman.

It is learnt that if Nasim resigns, an active member of the Asma Group, Yasin Azad, would take his place at the PBC.