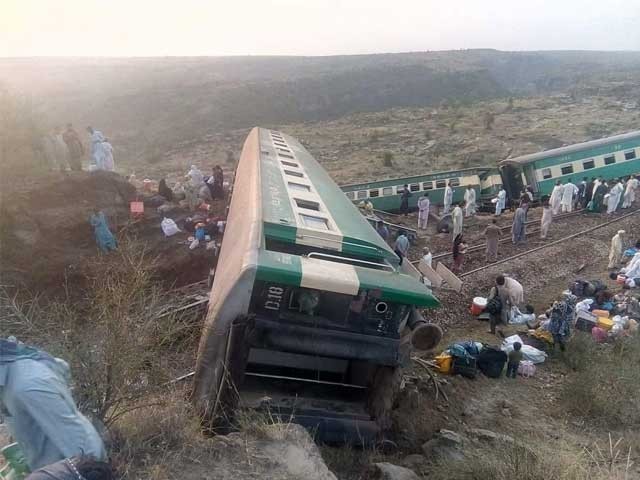 ---
MIANWALI: A train in Punjab's Mianwali district derailed, leaving at least 20 passengers injured on Sunday morning, Express News reported.

Khushal Khan Express was en route to Peshawar when around 6am it derailed between the Masaan and Sohan railway stations. The train had begun its route from Karachi.




PHOTO: EXPRESS

A Pakistan Railways spokesperson confirmed that no deaths were reported and that rescue work is underway. The injured were immediately given medical facilities and four casualties had been shifted to a hospital, he added.

Authorities concerned, the spokesperson said, reached the site to supervise the rescue work.




Pakistan Railways to sell land to clear deficit

On Saturday, Railways Minister Sheikh Rashid invited the private sector to invest in railway infrastructure for its renovation and betterment.

He singled out train stations across the country as a good investment option while chairing a meeting a meeting of Pakistan Railway officials.

The minister also urged officials to ensure availability of clean drinking water at railway stations and passed other directives aimed at improving services and efficiency.

On September 1, Rashid announced to send four cases to the National Accountability Bureau (NAB) — a move that some officials believe will discourage the private sector from investing in the entity as envisaged by the government.