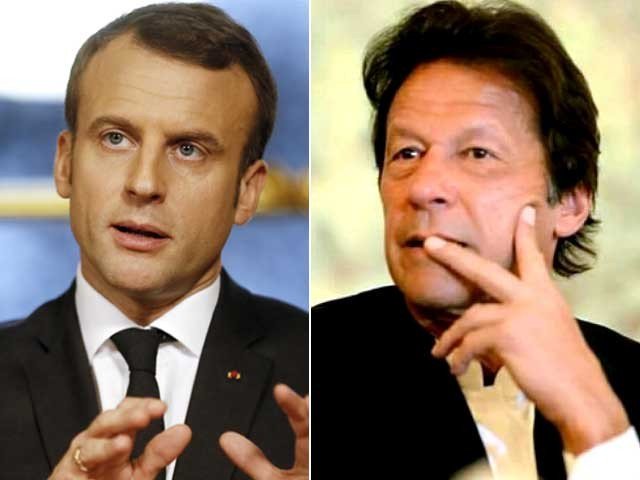 ---
ISLAMABAD: French President Emmanuel Macron late Thursday night had a telephonic conversation with Prime Minister Imran Khan, in which he acknowledged the "high price" Pakistan has paid in the fight against terrorism.

According to a statement released by the Pakistan Tehreek-e-Insaf (PTI), the French president congratulated Imran on his party's election win and also for assuming the prime minister's office. Macron doubled down on the need to foster bilateral dialogue.

US looks forward to working with Imran-led govt: State Dept

He also expressed Paris' desire to cooperate in the fields of energy, water resource management, trade, as well as, the economy. He also hoped both nations could join hands on issues of mutual interest on the global stage.

The french premier lauded Pakistan's efforts in fighting terrorism. He also condoled Imran on the deadly spate of terrorists attacks in the run up to the the country going to the polls back in July.

The PTI supremo thanked Macron for his call and expressed the desire to deepen bilateral relations into a lasting partnership. The PTI chief added that trade and investment ties between the two countries were on the rise. He also invited greater French investment in Pakistan.

Trudeau congratulates Imran in 'great' telephonic conversation

Imran briefed the French President on the regional situation, especially the importance of a peaceful settlement in Afghanistan, in addition to relations with India. He underscored the need to resume comprehensive dialogue with New Delhi to address the longstanding issues, including the Kashmir issue.

He highlighted the need for the international community play its role in helping the Kashmiri people, in view of the human rights violations perpetrated by the Indian regime there. Imran invited the French president to pay a visit to Pakistan which his counterpart gladly accepted.