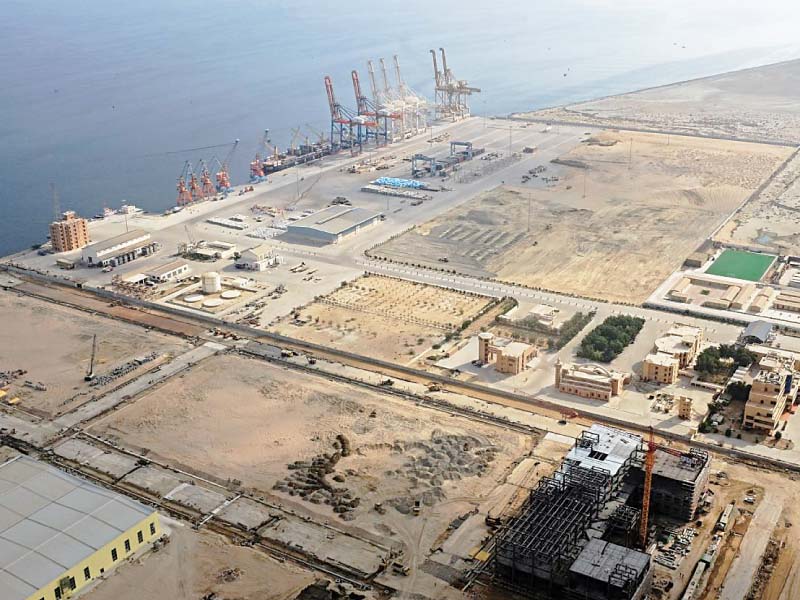 ---
ISLAMABAD: An advocacy group of multinational companies working in Pakistan has advised the government to review the China-Pakistan Economic Corridor (CPEC) and free trade agreements (FTA) in order to provide a level playing field for all stakeholders.

The Overseas Investors Chamber of Commerce and Industry (OICCI) has made these recommendations to Finance Minister Asad Umar. Foreign investors have also linked future investment plans with consistency in economic policies.

"There has to be a level playing field and wherever there is discrimination it should be addressed," said OICCI President Irfan Wahab Khan on Wednesday while responding to a question on CPEC during talk with the media.

He said the foreign investors' chamber also sought a review of free trade deals and bilateral investment treaties.

Businesses in Pakistan have been constantly complaining about the disadvantages of FTAs, particularly the China-Pakistan FTA.

The OICCI has also recommended reform and simplification of the tax system as well as broadening of the tax base through the use of data and technology.

The OICCI president pointed out that key challenges to the inflow of foreign direct investment (FDI) into Pakistan were ensuring stability in government policies and their implementation, especially on taxation.

Wahab said despite a challenging and unstable environment in 2017, OICCI members invested a record $2.7 billion in expanding their businesses in Pakistan. This was on a par with the total FDI received in 2017-18.

The investment was 20% higher than the previous year and was mainly in energy, chemical and telecom sectors. "OICCI members contributed over Rs1 trillion in taxes," said Wahab. "The 2017 OICCI members survey re-affirmed the confidence of existing foreign investors, who believe in the high economic and investment potential of Pakistan."

In the survey, 130 out of a total of 190 members participated and reflected OICCI members' total assets of $90 billion with revenues of over $36 billion in 2017.

Pakistan set to review CPEC: FT report

The OICCI Security Survey, conducted in June 2018 and participated by foreign investors, has also acknowledged a significant improvement in the security situation of Pakistan supported by a substantial increase in the number of overseas visitors since 2014 including staff from overseas headquarters of leading MNCs.

"Foreign investors are confident that the new government will take some bold measures timely to steer the economy on a solid growth trajectory in line with its great potential," he added.

"OICCI members have recommended measures to boost business confidence through policy announcements on matters relating to taxation, debt management, reforms in tax bureau and tax system, measures to boost the FDI as well as improving ease of doing business in Pakistan."

Pakistan currently attracts very low FDI which constitutes less than 1% of its gross domestic product (GDP) against an average of 3% in regional countries.

Wahab emphasised that the OICCI was positive about a substantial growth in the FDI, in addition to CPEC investment, due to the competitive advantage for Pakistan supported by a more focused approach by the government towards growth-oriented economic and trade policies.

The need to continue aggressive documentation of the economy to broaden the tax base will significantly strengthen the revenues of the country.

China 'not saddling Pakistan with debt': Chinese FM

Furthermore, there are immense opportunities to transform the country into "Digital Pakistan" with the objectives of improving the ease of doing business, enhancing transparency and improving government-to-government and government-to-citizen services, thereby encouraging long-term investment into the services sector and export-oriented industries.

The OICCI was committed to supporting the government in managing many of the challenges through active engagement and support on many fronts including standing up for Pakistan at international and national forums to share success stories and experience of its members.

Published in The Express Tribune, September 13th, 2018.

Like Business on Facebook, follow @TribuneBiz on Twitter to stay informed and join in the conversation.