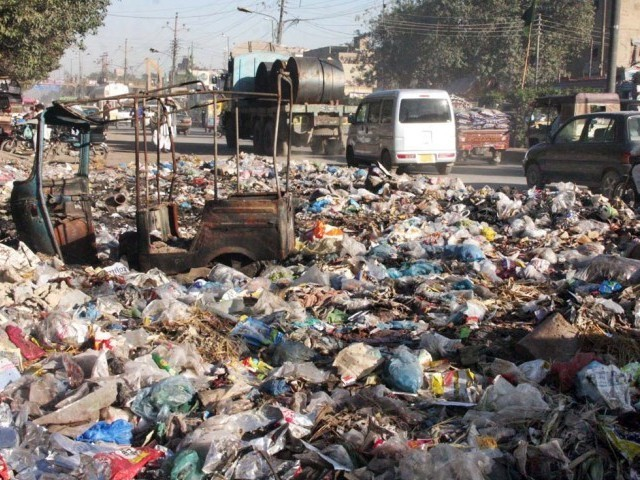 ---
KARACHI: Chief Minister Murad Ali Shah has said that the priorities of his government are provision of potable water, solid waste management and to solve the problems of public transport in Karachi and other parts of the province.

This he said on Tuesday while speaking to the US Consul-General in Karachi Joanne Wagner, who called on him with a delegation of the United States Agency for International Development (USAID) at the Chief Minister House. The CM was assisted by Planning and Development Chairperson Mohammad Waseem and Principal Secretary to the CM Sohail Rajput.

The CM said that water is a big issue across Sindh. "We are planning to install a desalination plant in Karachi and the K-IV project is in progress," he said, assuring that the water issue is being resolved with the initiation of water supply schemes and installation of RO plants.

Speaking on the disposal of solid waste in the city, Shah said that some Chinese companies have been involved in sweeping and garbage lifting work. He claimed that the government has worked out a plan to provide land to a power generation company at a landfill site for installation of a power plant.

Addressing his third priority - public transport - the CM claimed that issues relating to transport would be resolved with the Karachi Circular Railway and the launch of the bus rapid transport system.

The US consul-general and CM discussed USAID-funded projects, such as the Sindh Municipal Services Project (MSP), which is a $66 million programme for improvement of service delivery to better address urban needs. Nearly 70% of the funding for the project will be utilised to upgrade municipal infrastructure.

'CSR activities cannot hide plight of people affected by Thar coal project'

The MSP's central focus is the Jacobabad Municipal Project, a $36 million project aiming to make major improvements to the ageing and dysfunctional water supply, sanitation and solid waste infrastructure in Jacobabad.

This project aims to deliver potable water to more than 250,000 people, improve health and hygiene conditions and create a sustainable sewage and garbage management system in the small city.

The CM confirmed that his government has approved $5 million to complete related aspects of the project.

Building schools

Another programme discussed at the meeting was the Sindh Basic Education Programme. The USAID is providing a comprehensive assisted package of $55 million to increase and sustain student enrolment in primary, middle and secondary schools in seven districts of northern Sindh and five towns of Karachi.

Under the programme, the construction of schools, a reading programme, community mobilisation and capacity development are in progress. As many as 106 new schools are being constructed as part of the programme in flood-affected and other targeted districts across Sindh. Of these, the construction of 58 schools is at the final stage.

The CM and the delegation agreed to monitor the progress of these projects and complete them on time.

Published in The Express Tribune, September 12th, 2018.