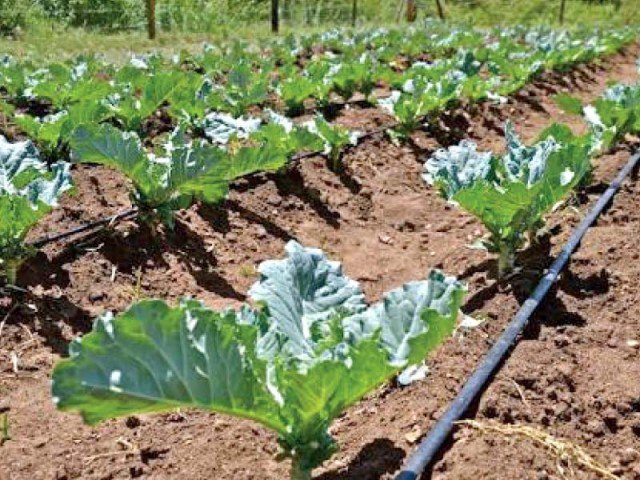 ---
Punjab Minister for Agriculture Malik Nouman Ahmad Langrial said Pakistan was ranked the 7th worst affected country in terms of water scarcity.

Drip irrigation to save the day

The minister said at the time inception of Pakistan, every citizen had up to 5,000 to 6,000 cubic metres of water. The same figure has now fallen to 1,000 cubic metres per person and would be further reduced to 800 cubic metres by 2025.

"Pakistan utilised 93% water for agriculture purposes and rest of 7% for other usages, Nouman said. He said the agriculture department was encouraging drip irrigation to overcome the scarcity of water. "Under this project, the agriculture department is installing drip and sprinkler irrigation at subsidised rates in the fields of farmers. Drip irrigation system is suitable for crop cultivation when irrigation water or rainwater is not enough for conventional farming," he elaborated.

Punjab promotes drip irrigation to fight water shortage

The minister said the technology, so far, has been adopted by many farmers across Punjab owing to acute shortage of river water and limited rains.

Published in The Express Tribune, September 9th, 2018.