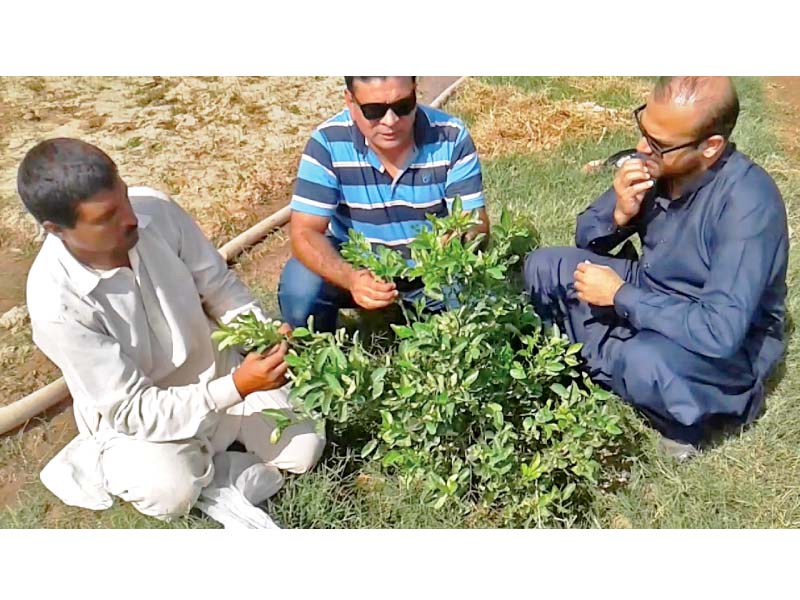 ---
MULTAN: The Green Multan, Green Pakistan campaign on Wednesday kicked off with in a tree plantation event at Qasim Fort. The project was jointly inaugurated by USAID-Punjab Youth Workforce Development (PYWD) project and Multan district government.

Multan Deputy Commissioner Mudassir Riaz Malik said the purpose of the event was to complement district government's commitment to plant more than 200,000 trees in the city to improve the environment.

'Plant for Pakistan' campaign kicks off across the country

Speaking on the occasion, Malik said Pakistan was facing different environmental issues including deforestation, air pollution, climate change, pesticide misuse, soil erosion and desertification.

"These are serious environmental problems which are getting worse as the country's economy expands and the population grows," he said. "Although the government departments have taken initiatives to stop environmental degradation, stringent concerted efforts are required by both public and private sector to overcome the exacerbating situation by planting maximum trees for a clean and green Pakistan," he remarked.

USAID-PYWD project's chief of Qaisar Nadeem and the deputy commissioner have agreed to join hands together in supporting the government of Pakistan's tree plantation efforts and the district government's Green, Clean and Safe Multan campaign.

"We are committed to aiding the efforts of the district government of Multan as and other PYWD focus districts of South Punjab, including Bahawalpur, Lodhran and Muzaffargarh in the tree plantation campaign," Nadeem said. He added the PYWD would be donating 40,000 plants and organising public awareness sessions on the significance of tree plantation in environment conservation," Nadeem said.

"These events will be instrumental to PYWD project's behaviour change campaign and will help sensitise project beneficiaries, te youth and local communities by fostering constructive a attitude towards a green and prosperous Pakistan," he added.

USAID-Punjab Youth Workforce Development (PYWD) project's skills-based trainings are transforming the livelihoods of 10,000 youth, including 35%, between the age of 16 and 29 in the southern Punjab districts of Multan, Lodhran, Bahawalpur, and Muzaffargarh. The project engaged the training providers to produce the skilled workforce for the industry and create partnerships with public-private sector employers for job placement of the trained youth.

PM Imran waters first plant of 10 billion trees project

Through this project, besides technical skills, the trainees have also developed a socially constructive attitude towards life and learned soft skills including civic responsibility, leadership and decision making that lead to increased stability and improved livelihoods in focus areas.

Head of Agriculture department Asif Raza, Additional Deputy Commissioner (Revenue) Mir Nawaz Bharwana, Regional Head Strengthening Participatory Organisation Jamshed Iqbal, Vocational Training Institute Principal Tanveer Sheikh Rana and other notables were also present on the occasion.

Published in The Express Tribune, September 6th, 2018.