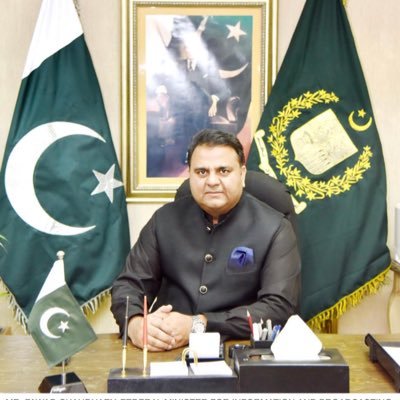 ---
ISLAMABAD: Information Minister Fawad Chaudhry said on Wednesday that the state was bound to protect minorities.

Fawad made the comments while addressing a press conference following the conclusion of a federal cabinet meeting chaired by Prime Minister Imran Khan. The information minister made the remarks in context of the controversy following the inclusion of renowned Pakistani economist Atif Mian into the government's Economic Advisory Council.

PM briefed on FATF status ahead of Pompeo visit

"Protecting minorities is an integral part of Islam. Pakistan is an Islamic state. We must ensure rights of all minorities are secured," the minister said.

Fawad said the prime minister had decided against using discretionary funds at the meeting. "As a result, around Rs80 billion will be injected into development projects."

He said the previous government had incurred a loss of Rs25 billion over a premature inauguration ceremony of Tarbela-IV extension project. "The prime minister has ordered an inquiry into the matter."

Fawad Chaudhry slams Shehla Raza after tweet controversy

Fawad said the government will also take action against citizens who have parked ill-gotten assets abroad.

Those present at the meeting also decided to constitute a task force to remedy education woes. Education Minister Shafqat Mahmood will preside over the force. "All school will follow one standard curriculum. Provinces will be asked to streamline fee structures of private schools."

The information minister said the Foreign Office had been directed to look into treatment being meted out to overseas Pakistanis. "Pakistanis imprisoned abroad have been provided no help," he said. "Over 3,000 are languishing in Iran. We held detailed discussions with the Iranian foreign minister over the matter. Relief may follow."