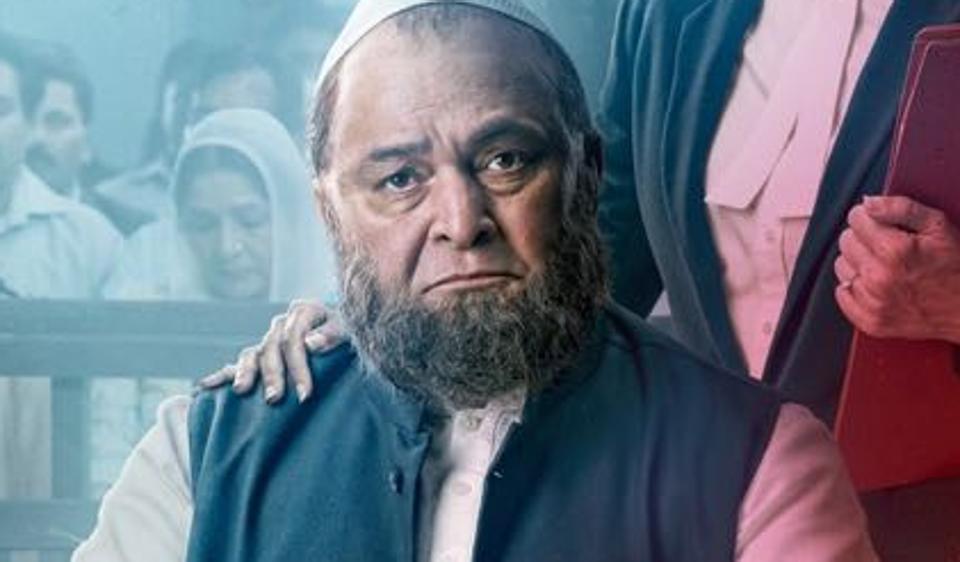 ---
Last month, Rishi Kapoor's film Mulk was banned from releasing in Pakistan. A supposedly 'pro-Muslim' project, the veteran artist's latest outing highlights the issues faced by Muslims living in India.

Central Board of Film Certification (CBFC) chairman, Danyal Gilani, previously confirmed to The Express Tribune that the trailer of the Anubhav Sinha directorial did not see the light of day in Pakistan. However, he added that the film had not yet been submitted to the board for review.




In more recent news, Rishi, who portrays a Muslim man named Murad Ali Muhammad in Mulk, has finally opened up about the subject. "I've been getting sweet text messages from all over the world. My only regret is that the film was banned in Pakistan," Rishi told Mumbai Mirror.

"Perhaps because we showed that Indian Muslims continue to be heckled with that awful line, 'Go back to Pakistan'. I wish they would reconsider the ban," he added.


PHOTO: THE HINDUSTAN TIMES

This isn't the first time the Bobby actor has essayed a Muslim character. Previously, his famous roles such as Akbar from Amar Akbar Anthony, Dawood Ibrahim from D-Day and Rauf Lala from Agneepath garnered critical as well as commercial acclaim.

According to Rishi, these choices weren't deliberate. "I've been the good guy as well as the baddie. Rauf Lala of Agneepath and Murad of Mulk are at two ends of a spectrum. There was a time, when, like most actors, I'd shun villainous parts. Imagine, I'd even turned down the Shah Rukh Khan role of the stalker in Darr. Once, bad guys on the screen were bad news."




Last year, Rishi stated that his family has always been "very secular" and holds equal respect for all religions. Sticking to his stance, he said, "The Kapoor family has always been secular. At the height of communal strife around 1947, my grandfather Prithviraj had staged the play Pathan, about a friendship between a Hindu and a Muslim. It ran to 600 packed shows."


RISHI KAPOOR AND RANBIR KAPOOR PHOTO: FILE

The 66-year-old actor then talked about his son, Ranbir Kapoor's relationship with actor Alia Bhatt. "It's Ranbir's life," Rishi asserted. "Who he wants to get married to is his prerogative. Neetu likes her, I like her, Ranbir likes her. Get it? I can't be judgmental. After all, my uncles Shammiji and Shashiji and I chose our life partners. Ranbir is entitled to choose his."

On a parting note, Rishi remarked, "They say nothing is permanent, nor temporary. Could be, but right now I'm feeling on top of the world. And I hope it stays that way."



Have something to add to the story? Share it in the comments below.