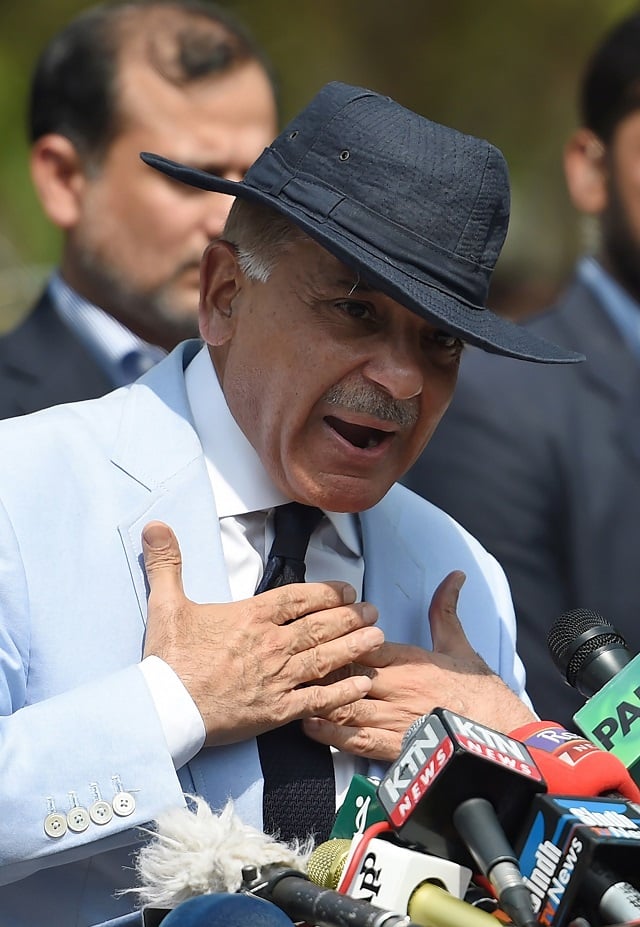 ---
Leader of the Opposition Shehbaz Sharif lamented Pakistan Peoples Party's (PPP) decision to recommend Aitzaz Ahsan as presidential nominee without consulting with the joint opposition.

Speaking to media outside the National Assembly, Pakistan Muslim League-Nawaz (PML-N) president said his party had voted for Muttahida Majlis-e-Amal (MMA) chief Maulana Fazlur Rehman. "It would have been better if the opposition fielded a joint candidate. The PML-N tried its utmost to unite the opposition but PPP announced Aitzaz's name without taking us into confidence," claimed Shehbaz.

Polling enters last stretch to elect 13th president of Pakistan

Former railway minister Khawaja Saad Rafique reiterated party president's stance and held Zardari responsible for sabotaging the opposition.

"We planned to form a strong opposition but Zardari's attitude reduced our strength into a weakness. We were in a position to make history by demonstrating the reality behind rigged elections," alleged the former railway minister.

The PML-N leader said Aitzaz was nominated without the consensus of opposition. "Dr Arif Alvi's victory seems imminent. Zardari's actions are aiding the ruling government."

Three's a crowd: The road to presidency

Meanwhile, Speaker Punjab Assembly Pervez Elahi termed the alliance between Pakistan Tehreek-e-Insaf and Pakistan Muslim League-Quaid (PML-Q) as  'blessed'.