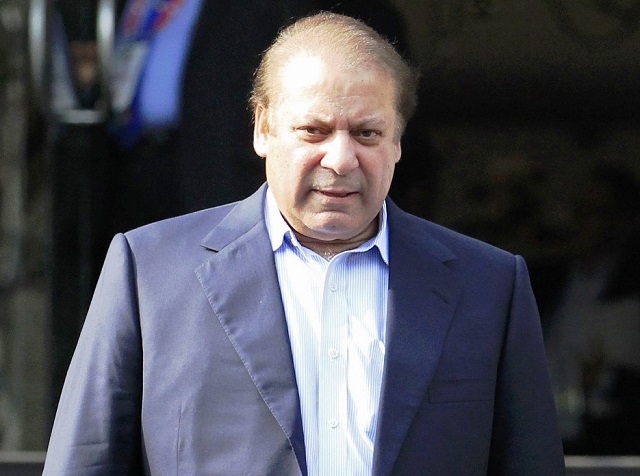 ---
ISLAMABAD: Deposed prime minister Nawaz Sharif's counsel, Khawaja Haris, on Monday refused to proceed further in the case until an application before the Islamabad High Court (IHC) challenging the accountability court judge's move to allegedly change a witness statement during cross-examination is resolved.

The accountability court Judge Arshad Malik subsequently adjourned the hearing of the Al-Azizia & Hill Metal Establishment reference till September 4 after Haris informed the court regarding the pending IHC application.

Haris stated that IHC had issued a notice to the National Accountability Bureau (NAB) for September 4 and he could not continue cross-examination until his application is decided.

Sharif's counsel accuses accountability court judge of record tampering

The judge suggested to leave the disputed portion and continue cross-examination, but Nawaz's counsel declined and said he had cooperated in a similar manner previously and it had affected IHC proceedings.

During the last hearing, Haris had accused Judge Arshad of "record tampering" while cross examining the JIT head in the Al-Azizia reference. Haris had alleged that Judge Malik changed Zia's statement on the insistence of NAB's Deputy Prosecutor General Sardar Muzaffar Abbasi without providing his client with an opportunity to contest the prosecutor's assertions.

SC grants six-week extension to conclude references against Sharif family members

Several prominent leaders of the Pakistan Muslim League-Nawaz (PML-N), including former prime minister Shahid Khaqan Abbasi, governor Punjab Rafique Rajwana and Pervaiz Rashid were present in the courtroom. Former president of the Supreme Court Bar Association of Pakistan and a prominent leader in the Lawyers' Movement, Ali Ahmad Kurd, was also present in the courtroom and had a long discussion with Sharif.




While talking to media outside the courtroom, Kurd commented on Sharif's graciousness in commending Kurd's role in the lawyer's movement.

"He has to play a role at a historic moment in Pakistan's politics and he knows what he has to do in order to play that role and has the courage and vision required to play it," said Kurd.

He also spoke of there being "other forces" at play in the recent elections. There is no doubt Imran Khan received the votes, but the way in which he received the votes is suspect.

On September 1, NAB challenged an IHC judgment, allowing two of its references against deposed prime minister Nawaz Sharif to be transferred to another accountability court.

NAB had filed three references against members of the Sharif family in line with the Supreme Court's order of July 28 last year.