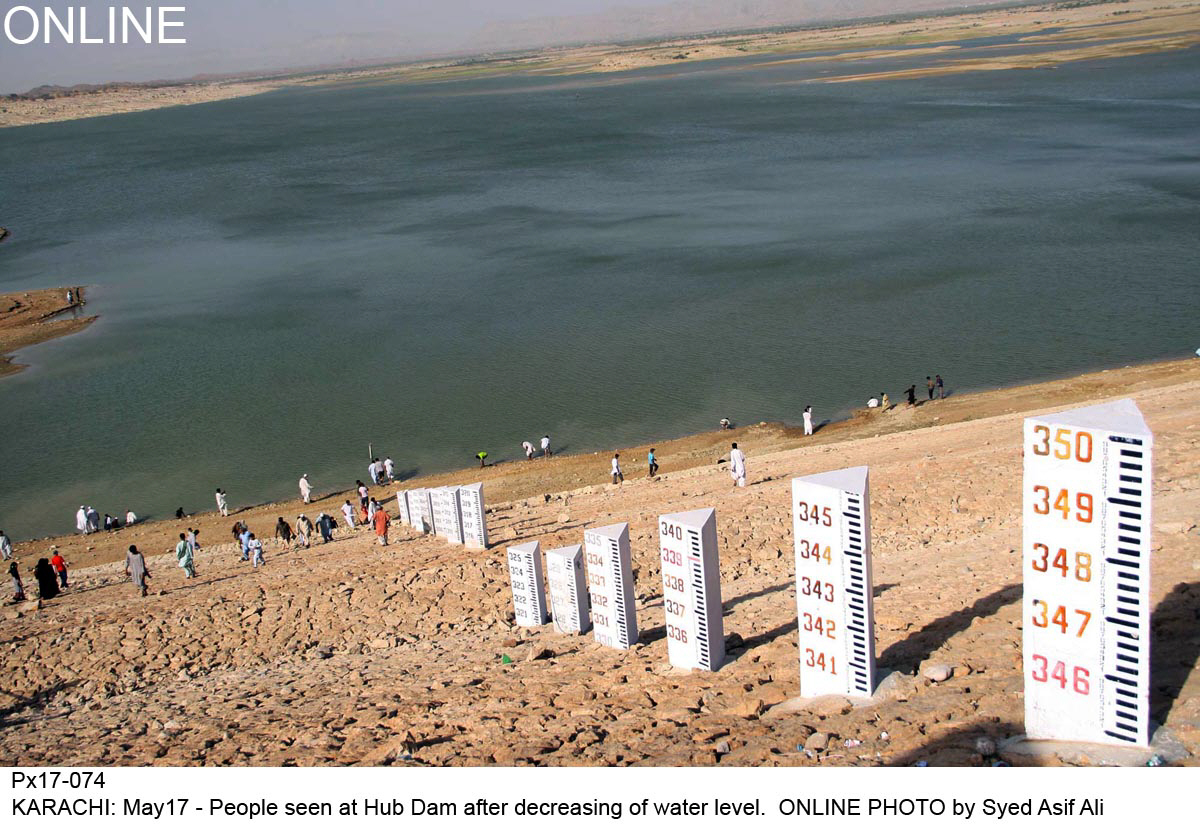 ---
KARACHI: The Hub Dam can supply water to Karachi and Baluchistan for the next 50 days as four-to-five feet of water has accumulated due to rain in the catchment areas of the dam.

Talking to the The Express Tribune, a Karachi Water and Sewerage Board official said that 276 ft is the dead level of the Hub dam, but the level had now risen to 282 ft. "Fifty per cent of the water requirement of Karachi and Baluchistan is being supplied," the official said, adding that 50 MGD is being supplied to Karachi and 30 MGD Baluchistan from the Hub Dam.

River Indus flow to increase by 10%, pose serious threats in future: study

The official added however, that if it didn't rain in the monsoon season, the dam may reach its dead level soon. The Karachi Water and Sewerage Board (KWSB) has already sought permission from the Water and Power Development Authority (WAPDA) to fetch water from the dead level.

"The dead level has its own limit," the official said, adding that after that limit, KWSB won't be able to extract water.