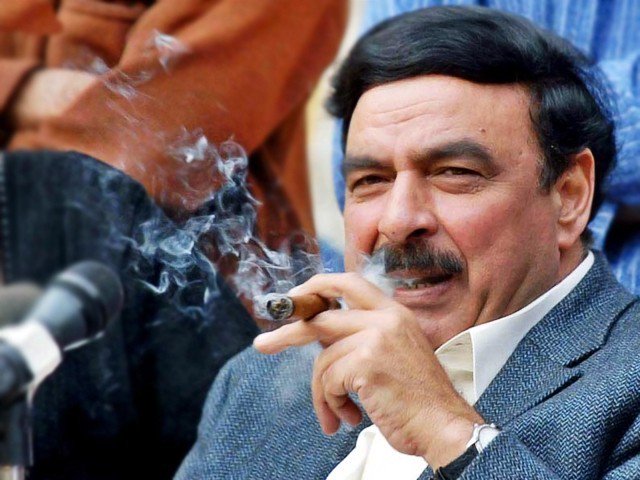 ---
Minister of Railways Sheikh Rasheed got involved in a dispute with local traders after a traffic warden knocked over parked motorcycles to clear a path for the minister's vehicle, Express News reported.

The incident in Rawalpindi's Bohra bazaar, which is situated on the road leading to Lal Haveli, led a top traffic police official to suspend the warden.


In this clip you will find
1. A traffic warden basically pushing motorcycles on the road to make way for a minister's mobile and govt car (they end up getting damaged)
2. A minister in an expensive govt car with security detail
3. The minister is none other than Sh Rashid pic.twitter.com/0QSrCkkpx1

— omar r quraishi (@omar_quraishi) August 28, 2018


Railways to overcome its deficit this year: Sheikh Rasheed

During the dispute, the minister reportedly said that as he was a minister, he could remove the "encroachments" if he wanted to. The traders retorted that they also wanted the encroachments to be removed, however, they haven't been removed as yet.

Locals later protested against the warden damaging private property in the area and also blocked the road.