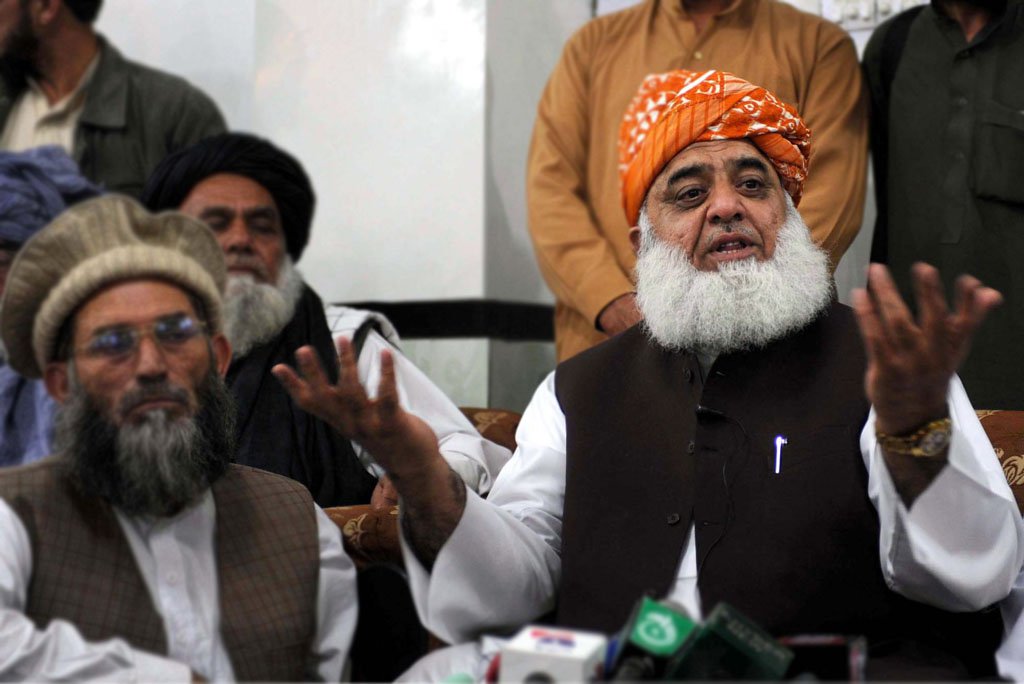 ---
[fbvideo link="https://www.facebook.com/etribune/videos/267899434063205/"][/fbvideo]

Jamiat Ulema-e-Islam-Fazl (JUI-F) chief Maulana Fazlur Rehman has said that he would reach out to Pakistan Peoples Party (PPP) co-chairman Asif Ali Zardari to garner his backing as the opposition's presidential candidate.

"I hope that Zardari reviews his decision to field PPP leader Aitzaz Ahsan for the president's post," he said while addressing the media in Islamabad on Monday.

"We've witnessed the worst election rigging in the country's history which has galvanised all the parties together," the JUI-F leader added.

Divided opposition: Aitzaz, Rehman submit nomination papers for presidential elections

He went on to say that the grand alliance of opposition parties wanted to field a joint candidate in the upcoming presidential polls.

Maulana Fazl, however, said that the Pakistan Muslim League-Nawaz (PML-N) could not develop a consensus over fielding Ahsan. "I think time should still be given to the opposition to reconcile these differences."

Earlier in the day, Ahsan and Rehman emerged as the opposition's nominees for the upcoming presidential elections.

Both would compete for the coveted post against Pakistan Tehreek-e-Insaf's Arif Alvi.

Ahsan and Rehman submitted their nomination papers at the Islamabad High Court (IHC).