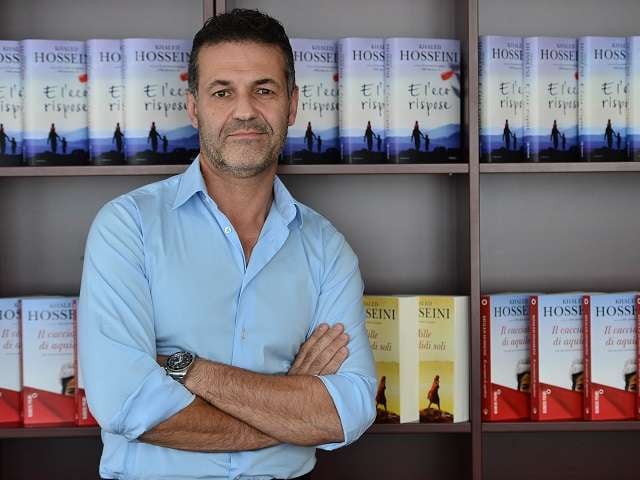 ---
Best-selling author Khalid Hosseini is all set to release his next book. Titled Sea Prayer, the latest offering from the author pays tribute to Alan Kurdi - the three-year-old Syrian boy whose body washed up on the shore in 2015 in Turkey. According to Mumbai Mirror, the book will hit shelves on August 30.

8,500 people lost in Mediterranean since death of Alan Kurdi

https://www.instagram.com/p/BGvWyGYl_1h/?hl=en&taken-by=khosseini

Upon seeing the haunting image of Kurdi, the Afghan-American novelist was compelled to write Sea Prayer. The book speaks of a father's reflection as he watches his son sleeping while making their way across the sea.




Sea Prayer also tells the story of their life in Homs, Syria before the war began. The book displays how the city that they once called home had now turned into a deadly war zone.

https://www.instagram.com/p/Bl57PO5hI2x/?hl=en&taken-by=khosseini

Speaking of his upcoming release, Hosseini said, "We are living in the midst of a displacement crisis of enormous proportions. Sea Prayer is an attempt to pay tribute to the millions of families, like Kurdi's, who have been splintered and forced from home by war and persecution."

https://www.instagram.com/p/BlZE4jfhUeR/?hl=en&taken-by=khosseini

Review: A pearl that did not shine

Before Sea Prayer, the author had written three famous books namely The Kite Runner, A Thousand Splendid Suns and And The Mountains Echoed. In 2006, Hosseini was appointed as the Goodwill Ambassador by UNHCR. Publishers of the book, Bloomsbury will be donating a pound to UNHCR for every book sold.

Have something to add to the story? Share in the comments below.
COMMENTS
Comments are moderated and generally will be posted if they are on-topic and not abusive.
For more information, please see our Comments FAQ