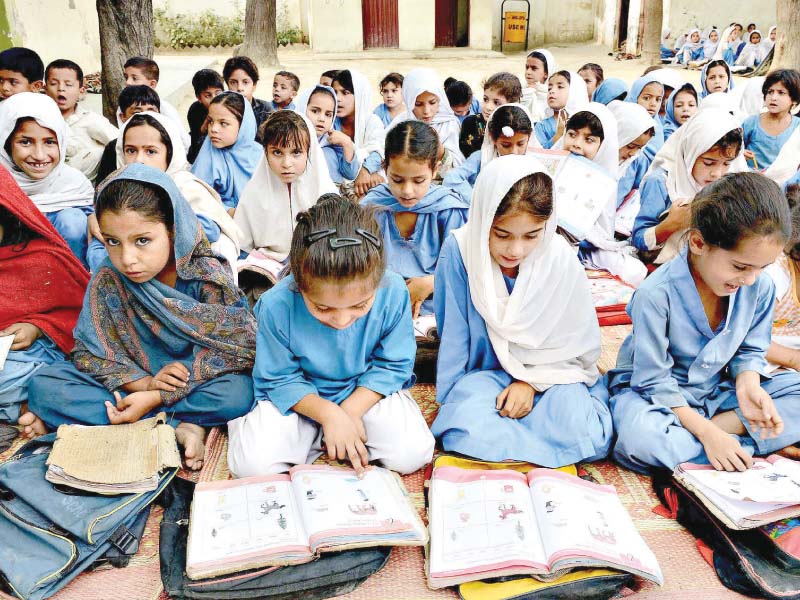 ---
RAWALPINDI/ ISLAMABAD: The Pakistan Tehreek-e-Insaf (PTI) government will allocate more resources and bring uniformity in the curriculum of different types of education systems in the country, said Federal Education and Professional Training Minister Shafqat Mahmood. He added that the relevant authorities acknowledged that uplifting the education system is one of the biggest challenges for the new government.

4% of GDP demanded for education

The newly appointed Education Minister also said that measures are being taken so that more resources can be diverted to the education and health sectors. The Federal Minister was briefed about the ministry and its attached departments in the committee room of the ministry on Saturday.

He was briefed that according to the ministry's report on Pakistan's Education Statistics 2016-17, launched last month, 22.84 million children were out of school in Pakistan and of them 5.06 million children of primary-school going age were not going to school at all. But the number of out of school children has risen to 30 million the officials informed the minister, adding that the number is persistently rising.

Alarmed to learn about such a huge number of children out of schools, the Education Minister said the potential of institutions of both formal and non-formal education systems would be utilised to the fullest to increase enrollment. The government will work hard with provinces to increase enrollment rate.

Technical education centres need of the hour: Marri

"New schools will be built as we have to invest more resources in education. We have to give our best shot utilising all resources to uplift the sector" said the Education Minister later talking to the The Express Tribune.

Prime Minister Imran Khan in his first speech had invited the private sector to help the government in this challenge but the government has to take the lead, he said. Education is the topmost priority of the present government in line with the vision of Prime Minister Imran Khan.

He said we will work in coordination with all provinces and provide education to all as per constitution of Pakistan.

The Education Minister said all missing standards will be developed and followed in true letter and spirit. He said National Education Policy 2018 will also be launched soon. He added that all vacant positions at the ministry and its attached departments will be filled purely on merit and in a transparent manner.

There are many forms of education systems running parallel such as private, government, and then the madrassa system, he said. Eventually it has to be streamlined to give quality education to all children, he said.

He also directed all attached departments to ensure facilitating Gilgit-Baltistan (GB) and Kashmir alongside other provinces in all educational and professional training projects and initiatives.

Secretary Ministry of Federal Education and Professional Training, Arshad Mirza, senior officers of Ministry and heads of attached departments were present in the meeting.

Published in The Express Tribune, August 26th, 2018.