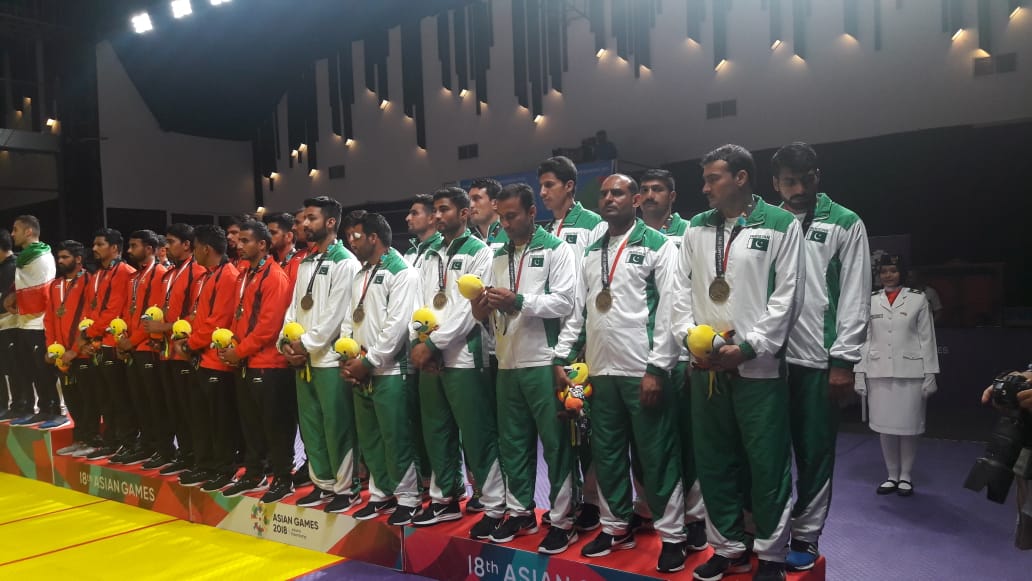 ---
KARACHI: Pakistan kabaddi team managed a bronze medal at the Asian Games, country's first in the 2018 edition, after they lost their semi-final 27-24 to South Korea.

Both powerhouses in kabaddi Pakistan and India took bronze medals after losing their semi-finals.

India had lost their match to Iran 27-18, while on Friday Iran became the continental champions defeating South Korea 26-16 in the final.

"We are at the medal ceremony," Pakistan Kabaddi Federation secretary Muhammad Sarwar told The Express Tribune from Jakarta. "We are receiving our first medal at the Games."

Pakistan began their campaign with a massive 62-17win against Malaysia in Group B, but then lost to Iran 36-20.

They registered two more wins, Indonesia 40-11 and Japan 25-14, and finally outplayed Nepal 38-20 to qualify for the semi-final with eight points in total, just second to Iran's 10, who topped Group B.

South Korea were the top squad in Group B with eight points while India were second with six.

In the history of Asian Games' kabaddi event, Pakistan have taken eight medals — two silver and six bronze.

The two silver medals came in 1998 and 2006, while for the last three editions of the Games, Pakistan has consistently finished with a bronze medal.

Meanwhile, India has won seven gold medals but Iran broke their monopoly this year.