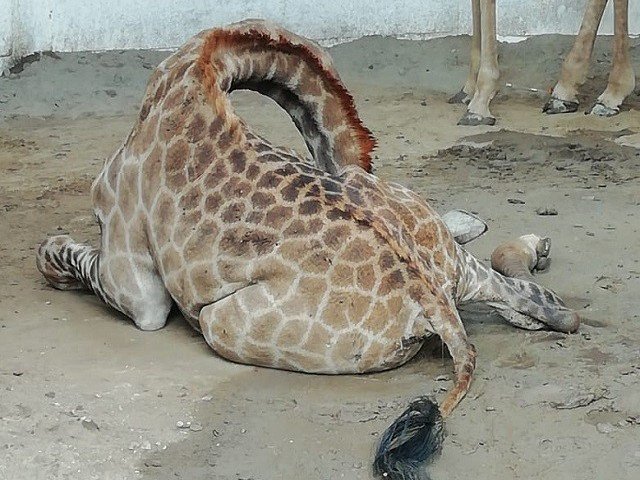 ---
PESHAWAR: A giraffe has become the latest in a long list of animals to have perished at the Peshawar Zoo, which only opened its doors earlier this year.

A zoo official told The Express Tribune that two giraffes had died inside the zoo. The official added that it was up to the contractor to compensate the zoo for the death of the animals, caused by a sudden change of climate for the animals.

"At least one animal died during the offloading process inside the zoo while the other died soon after," the official said, adding that that the animal killed in off-loading was not the responsibility of the zoo administration.

Another official claimed that the animals died due to the internal injuries sustained during the transportation process.

The newly established zoo has fast gained notoriety for the deaths of several animals, including a precious snow leopard, cubs of common leopards, peacocks, primates, and a blue bull.

Published in The Express Tribune, August 21st, 2018.