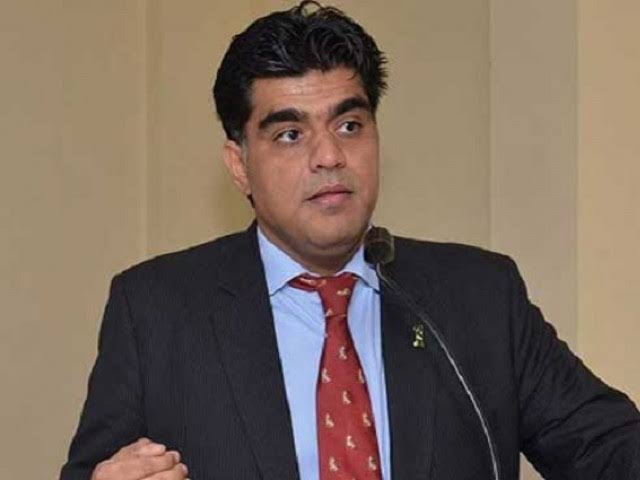 ---
ISLAMABAD : Imran Ali Shah, the Pakistan Tehreek-e-Insaf (PTI) lawmaker from Sindh Assembly who allegedly beat up a citizen on a road in Karachi last week, has contended before the Supreme Court that his act was in self-defence

"The act of using criminal force is non-cognizable and compoundable offence under section 352 and the parties have settled the matter amicably. [The] act was unintentional… and without any preparation in any manner whatever," said the reply submitted by MPA in the apex court.

Taking notice over the incident whose video created an indignant uproar on social media, the Chief Justice of Pakistan (CJP) Mian Saqib Nisar had sought reply from Shah, who in his two-page submission requested that he may please be pardoned and exonerated.

PTI lawmaker cries foul as viral video of showroom brawl emerges

While narrating facts of the incident, Shah said he left his home on August 14 and drove to Karachi's Karsaz Road to watch the Independence Day celebrations in the area.

He said he saw a car with an official number plate repeatedly hitting a car parked on the roadside.  He witnessed that a person was sitting on the driving seat of the parked car. He feared that the driver was aiming to hit the parked car either to hurt or kill its driver.

He said he came out of his car to save a human life. The driver of the car that was hitting the other car showed immense anger and started abusing him.

According to Shah when he approached the driver and asked him not to call names, the driver resorted to more abusive behavior, which, he said, became intolerable. He said he then reacted in self-defence quite contrary to his normal behaviour.

CJP takes notice of PTI MPA assaulting citizen

"The action was so sudden that the answering respondent (Imran) was left [with] no option but to defend him[self] and use the force to counter the attack of the said person," said the reply. "The incident was so sudden… that the answering respondent could not act patiently,"

Later, Imran said, he visited house of the driver, Chauhan; apologised for his reaction and admitted that his act was unintentional, sudden and in self-defence.

He said Chauhan accepted his apology and the matter ended at resolution. The video film of the incident was focused on the answering respondent (Imran) and as such the reaction of Chauhan was neither captured nor aired to portray a complete picture, the reply added.
COMMENTS (5)
Comments are moderated and generally will be posted if they are on-topic and not abusive.
For more information, please see our Comments FAQ