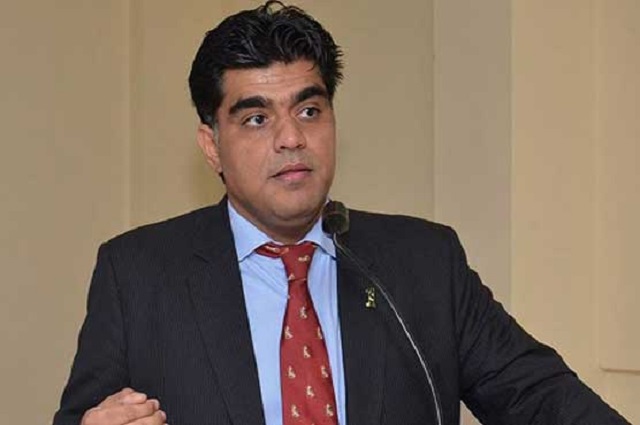 ---
ISLAMABAD: The chief justice on Saturday took notice of a Pakistan Tehreek-e-Insaf lawmaker assaulting a citizen in the port city after videos of the incident went viral on social media, reported Express News.

Justice Nisar reportedly instructed the ruling party and the accused MPA, Imran Ali Shah, to submit a response on the incident within three days.

Within hours of the incident, the PTI issued Dr Shah a show-cause notice. The party said that his actions were not acceptable and asked him to present his version of the story. After facing criticism from the public as well as his own party, Dr Shah went to Dawood's home and apologised to him.

Following his apology, Dawood's son, Labib Chauhan took to social media to express his reservations.

Over 30 booked for attacking PTI MPAs in Karachi


Shah's version




After the video went viral, the lawmaker in a video message clarified his position. "The unfortunate event occurred while waiting at the road signal when two motorists began quarreling," he went on.




Subsequently, he said that he got off his car to resolve the issue, but things escalated when one of the motorists abused and pushed him; and he retaliated.




PTI's Shah apologised for his actions and said that the viral video does not show the motorist verbally abusing and pushing him. Regarding the matter, the local police also took action against the newly elected MPA.



COMMENTS
Comments are moderated and generally will be posted if they are on-topic and not abusive.
For more information, please see our Comments FAQ